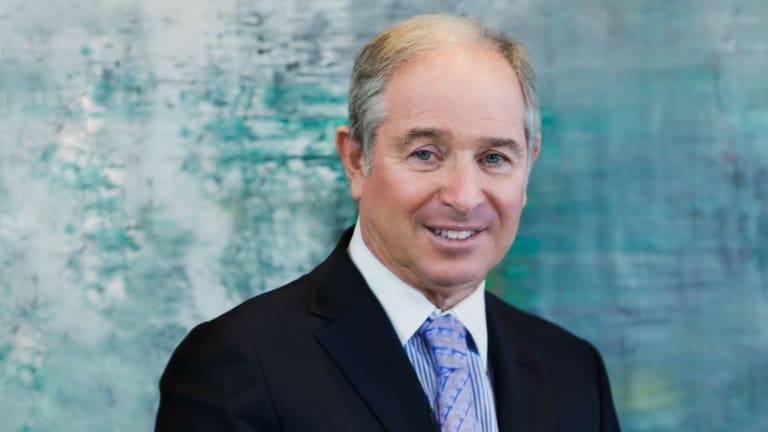 Opening Bell 11.11.19
It's Mr. Steal Your Girl ...
Start your day with the Opening Bell powered by The Water Coolest. The Water Coolest is the preferred bathroom stall reading material of finance professionals. Sign up for the free daily newsletter.
IT'S A MATCH
Blackstone is trying its hand at dating. Friday, the company announced it would be buying out Russian billionaire Andrey Andreev's stake in MagicLab, the parent company of dating apps Bumble and Badoo. The deal would value MagicLab and its assets at around $3B. 
Swipe left
As part of the deal, Andreev will step down as CEO, which couldn't come at a better time considering Andreev's Badoo is the center of an investigation related to a toxic, sexist work culture at the company's London HQ. 
Reports claim that Andreev himself made racist, sexist comments to his employees as far back as 2011. Andreev said that while the allegations were inaccurate, he was "shocked and saddened" by them. Shocked and saddened is tech bro speak for 'we're sorry you're offended, you poor person.'
The accusations were not mentioned as part of the release Blackstone published on Friday regarding the sale. Shocker. But Blackstone is putting its money where its mouth is when it says it plans to invest in fast-growing tech firms. 
The bottom line ...
Andreev will be replaced as CEO by Bumble founder Whitney Wolfe Herd, who met Andreev while she was working for Tinder, a company she left to start Bumble due to, you guessed it, sexual harassment. Wolfe Herd left Tinder and subsequently sued the company, accusing her ex-boyfriend/co-founder of harassment. 
As for Blackstone, the move is just another step towards its goal of reaching $1T in assets by 2026. Considering the firm has $554B, it's well on its way. 
Blackstone To Buy Russian Billionaire's Bumble Stake After Forbes Investigation Into His Companies [Forbes]
There's plenty more where that came from. Sign up for The Water Coolest today to get the free daily newsletter delivered to your inbox daily.