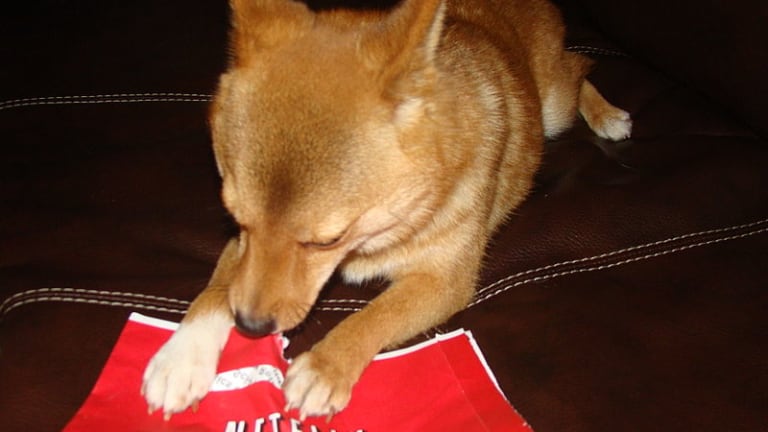 Opening Bell 11.13.19
You hate to see it ... unless you're Netflix
Start your day with the Opening Bell powered by The Water Coolest. The Water Coolest is the preferred bathroom stall reading material of finance professionals. Sign up for the free daily newsletter.
THAT'S SHOWBIZ BABY
There's nothing magical about a grown-ass man in mouse ears @'ing @disneyplus.
At long-last Disney+ launched on Tuesday ... and immediately had technical issues.
Locked out
Among the technical issues faced by Disney+ users were login errors, profile glitches, and unavailable content. Oh, and if you're a Simpson's fan, you likely experienced Springfield in the wrong aspect ratio. When you're a fan of a series that premiered before HD was a thing, you kind of had to see that coming. 
So what happened?
Apparently, more people joined the new platform than even Disney had anticipated. Rumor has it that unexpectedly high demand caused the sh*tstorm. This is what we call a "good problem" in the biz.
Many of the users affected on Tuesday had purchased a discounted three-year subscription, rather than the $69.99 (nice) annual subscription. And the hordes of angry fanboys and girls did what they do best, took to lambasting the Mickey Mouse creators on social media. It's going to be hard to respond to all those messages without any thumbs.
The bottom line ...
While Disney will have some 'splaining to do, the overload could be a sign that OTT rivals (read: Netflix) should fear the ears ...
But, for Netflix in particular, analysts agree that while some churn is to be expected as large, well-funded rivals continue to emerge, the streaming service probably won't lose a significant amount of subscribers. Netflix's Q4 subscriber guidance was conservative and doesn't seem to have investors moving their money into Scrooge McDuck's vault just yet. 
There's still time, however, as both HBO Max and Peacock have yet to launch. 
On the news, Disney shares climbed 1.35%. Netflix fell less than 1% on the day.
Disney+ Streaming Service Makes Debut, With Glitches Amid High Demand  [WSJ]
There's plenty more where that came from. Sign up for The Water Coolest today to get the free daily newsletter delivered to your inbox daily.