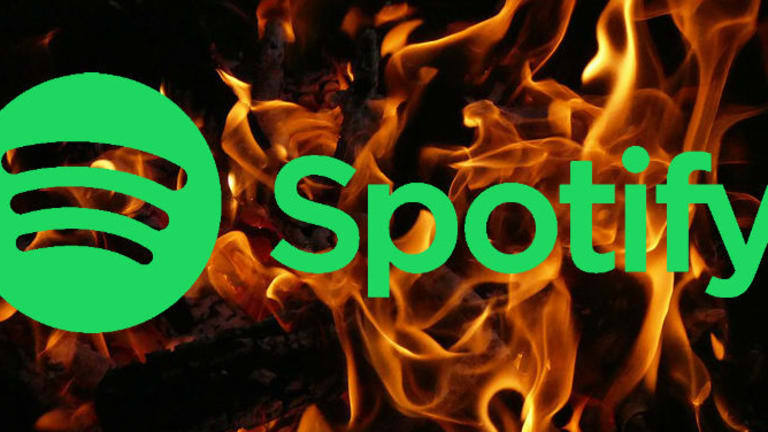 Opening Bell 11.18.19
T-Swift is beefing with The Carlyle Group ... what a time to be alive ...
Start your day with the Opening Bell powered by The Water Coolest. The Water Coolest is the preferred bathroom stall reading material of finance professionals. Sign up for the free daily newsletter.
LOOK WHAT YOU MADE ME DO
Brace yourself, Swifties: Taylor Swift might not be able to perform all of her hits due to a legal dispute with Scooter Braun (which owns her former record label, Big Machine) ... and private equity giant The Carlyle Group. Wait, what?
The drama began earlier this year when Braun's Ithaca Holdings purchased Big Machine for $300M in a deal backed by The Carlyle Group. Carlyle, which already held a stake in Ithaca, is part of a growing number of PE shops getting involved in the music industry.
Why? Because, capitalism, of course. You see, owning music catalogs has become an incredibly lucrative business with the rise in streaming services. *Sharks begin circling*
Back to Taylor! It's her music, so why can't she sing it?
It's complicated.
According to Swift, her former label Big Machine, which owns her masters (aka original recordings), is preventing her from performing her past hits at the American Music Awards and for an upcoming Netflix special.
It's worth noting that it's not uncommon for artists to give up the rights to their original recordings. What isn't as common is a label not allowing an artist to perform their music. Mostly because performing the bangers (in Swift's case ... most of her music) benefits the owner and the artist financially. 
He said, she said
T-Swift took to Twitter to air her grievances with Big Machine, Braun and The Carlyle Group (what a time to be alive), recruiting fans to join her cause ... because hell hath no fury like a teenaged fangirl scorned. Big Machine has denied Swift's claims, saying they were "shocking and false." And Taylor Swift fans almost broke Investopedia trying to figure out WTF private equity is.
The bottom line ...
Taylor Swift is ready to take her songs back and has indicated that she'll be re-recording her biggest hits. Yep, that's kosher. Which versions play on the radio and streaming services will determine how big of a blow will be dealt to Big Machine and The Carlyle Group.
Moving forward, Swift has a new record deal in place with Universal Music Group, and The Carlyle Group will be left to wonder: "what did we do to deserve this?"
Why Can't Taylor Swift Perform Her Own Songs? It's Complicated [Bloomberg]
There's plenty more where that came from. Sign up for The Water Coolest today to get the free daily newsletter delivered to your inbox daily.