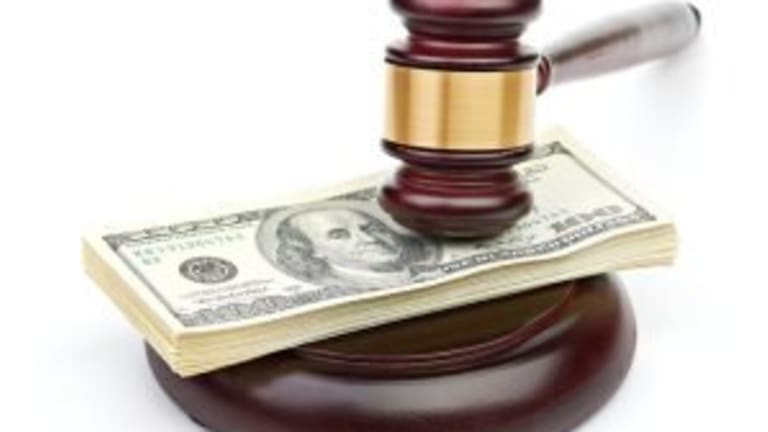 Opening Bell 11.20.19
Local teens had this to say: "Ok, boomer"
Start your day with the Opening Bell powered by The Water Coolest. The Water Coolest is the preferred bathroom stall reading material of finance professionals. Sign up for the free daily newsletter.
DAY IN COURT
NY State has had enough of Juul's alleged funny business. New York Attorney General Letitia James announced a suit against the e-cig maker just one day after a similar suit was filed by prosecutors in California ... and piles on to the accusations made by North Carolina, parents, and schools in other states across the country. Read: the only person who still loves Juul is your 14-year-old cousin, Blake.
Can't do that
Prosecutors in NY allege that Juul borrowed from parent company Altria's bag of tricks, promoting its products to youths despite that being very much against the law. According to the suit, Juul used "images of attractive, young models" to appeal to the state's teens. Local teens had this to say: "Ok, boomer."
The state is also accusing Juul of direct outreach to children. According to reports, Juul held presentations at high schools around the state claiming to be safer than traditional cigarettes. Remember, the safest form of sex is no sex. 
What's in it for NY?
The suit seeks restitution from Juul along with penalties and disgorgement (sounds painful) of profits from the company. Altria will not be happy, considering it already wrote down its stake in the e-cig maker by $4.5B in Q3. 
They've got a point
In theory, New York has reason to be upset. Teen nicotine use in the US is on the rise. Around 4.1M high schoolers and 1.2M middle schoolers currently admit to using electronic cigarettes. And if this study is anything like the doctor asking if you smoke, you can bet your ass that number is a lot higher.
Compound that with the 42 deaths tied to vaping, and the 2,172 reports of vaping related lung illness, and you can see why people are worried. Even though many of those illnesses are tied to vaping marijuana, a noted gateway drug. 
The bottom line ...
Juul is facing quite the uphill battle. With the active lawsuits, the Altria write down, and the recent decision to stop selling its mint-flavored products, they'll need to ramp up efforts to reach their target audience. According to the firm, that includes the more than 1B adult smokers worldwide. Good luck getting Europeans to switch to vaping. 
As for the rest of us, we'll either have to stick to vaping sh*tty flavors or switch back to old school, analog cancer sticks. 
Juul Sued by N.Y. State Over Marketing Vape Products to Kids [Bloomberg]
There's plenty more where that came from. Sign up for The Water Coolest today to get the free daily newsletter delivered to your inbox daily.