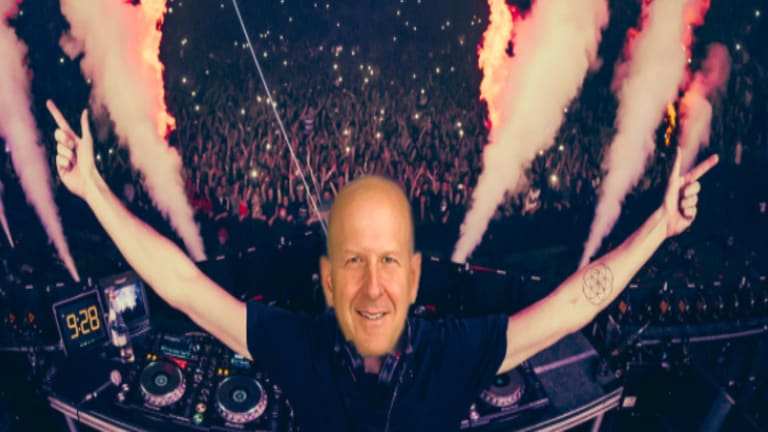 Opening Bell 11.21.19
Goldman isn't a regular bank, it's a cool bank.
Start your day with the Opening Bell powered by The Water Coolest. The Water Coolest is the preferred bathroom stall reading material of finance professionals. Sign up for the free daily newsletter.
FO FREE?!
Christmas came early for quants. Goldman is taking a page out of Kris Kringle's playbook and gifting the code for one of its most prized programs, Alloy, to the world. 
What's Alloy?
Alloy is Goldman's homegrown data modeling software that allows employees at the bank to access and analyze financial databases across the firm, helping them price and evaluate risk, and perform regulatory reporting. Better data, better analysis, Goldman Sachs.
The bank will collaborate with the nonprofit Finos, which focuses on open source collaboration in the fin-tech sector, to make the program and its underlying language, PURE, available to the rest of Wall Street as open-source software.
Sharing is caring?
According to GS's chief data officer Neema Raphael, Goldman hopes 'to unlock tremendous value for the industry when we co-develop and share models.' If both buy-side and sell-side firms utilize commonly developed models with the PURE programming language, it should reduce compliance burdens and complexity for banks and regulators. You've been made redundant, Karen from compliance.
Goldman's hope for unleashing Alloy on the world is that it should bring more standardization across the industry with the goal of reducing data reconciliation efforts. Goldman out here doing God's work.
The bottom line ...
Goldman has been on a warpath trying to prove that it isn't a regular bank, it's a cool bank. You may remember that GS even went so far as to install a DJ as its CEO.
Open-source software is all the rage in tech these days. Just ask Microsoft, which purchased GitHub for $7.5B last year and IBM, which closed its Red Hat acquisition this past July for $34B. For all the non-virgins, here's a refresher on "open source."
We might be witnessing the beginning of a trend in banking. JPMorgan has already released code on GitHub for its Ethereum based blockchain project. What's next? Wells Fargo releases its software for opening fake accounts?
Goldman Sachs is planning on giving some of its most valuable software to Wall Street for free  [CNBC]
There's plenty more where that came from. Sign up for The Water Coolest today to get the free daily newsletter delivered to your inbox daily.