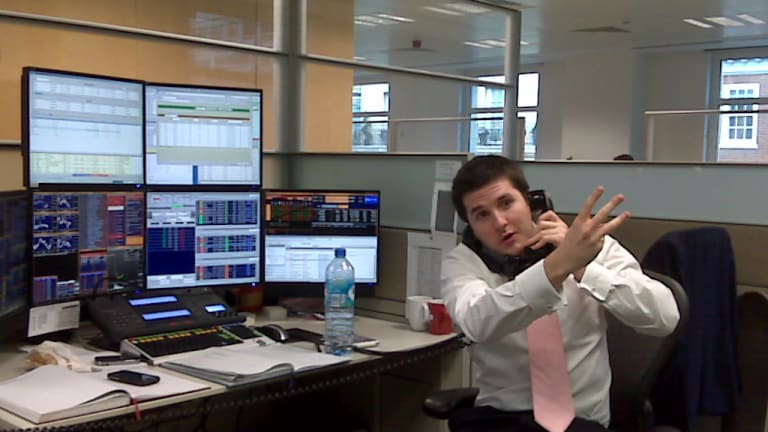 Opening Bell 11.22.19
Charles Schwab is a bad, bad man.
Start your day with the Opening Bell powered by The Water Coolest. The Water Coolest is the preferred bathroom stall reading material of finance professionals. Sign up for the free daily newsletter.
DUCK HUNTING
Charles Schwab is a bad, bad man.
Chuck's decision on October 1st to move from $4.95 trades to $0 trades may have had more than the customer's interests in mind. The move set the wheels in motion for his company to purchase competitor TD Ameritrade in a reported deal worth $26B. While it's not final yet, investors and industry insiders alike expect the deal to close (if it can make it past Uncle Sam).
Let's recap
The fight for individual investors has long been a battle between three discount brokers: ETrade, TD Ameritrade, and Charles Schwab. The retail brokerages competed mostly on fees and services. Pretty standard, right?
Enter Robinhood, whose electronic trading platform offered free trades on most basic trading products and flipped the game on its head. The young, hotshot industry disruptor accelerated the race to the bottom in the industry ... 
Power Moves Only
Chuck's announcement that it would offer $0 trades forced the hands of its competitors to follow suit. The problem? TD and ETrade didn't exactly have the balance sheets to support the zero-commission business model. Hence all of the "industry consolidation" talk over the past month or so.
With its competitors all but dead in the water, Schwab was more or less able to sit back and cherry-pick which brokerage it wanted to scoop up ... and here we are. If the deal closes, the combined company will boast $5T in assets and combine Schwab's research and advice with TD's customer base, and more importantly, it's superior options trading platform.
The bottom line ...
Investors are thrilled with the deal. Schwab and TD Ameritrade's stock prices were up 7% and 17%, respectively on the news.
Schwab's zero-fee trading kicked off a price war and could pay off with the deal of a lifetime [CNBC]
There's plenty more where that came from. Sign up for The Water Coolest today to get the free daily newsletter delivered to your inbox daily.