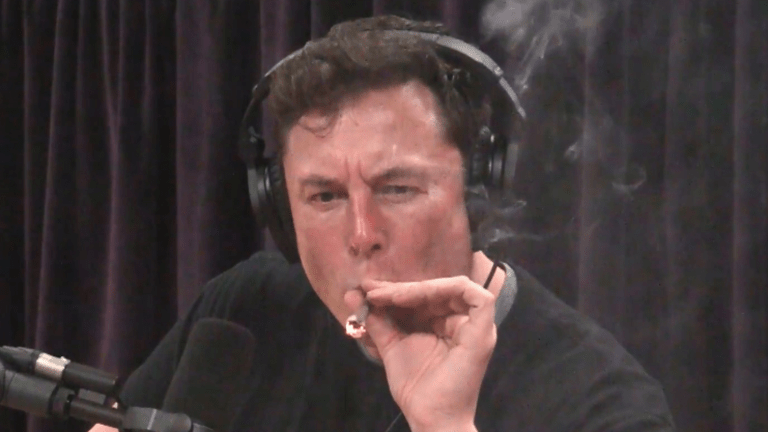 Opening Bell 11.25.19
Elon Musk is trolling all of us ...
Start your day with the Opening Bell powered by The Water Coolest. The Water Coolest is the preferred bathroom stall reading material of finance professionals. Sign up for the free daily newsletter.
ELON SMASH
Elon Musk unveiled his new Blade Runner inspired "Cybertruck" on Friday to a group fanboys outside of Los Angeles. The truck, which has been compared to the Dark Knight era Batmobile, will start at $39.9k and can last 250 miles on a full charge. Batmobile rocket launcher not included. Dual and tri-motor options are available that will double that distance ... but will increase the price to as much as $69.9k (nice).
Tesla is hoping to compete with the big boys in Detroit (read: Ford, GM) and capitalize on the more lucrative pickup truck market. Musk has posited that the world is ready for mass production of electric vehicles but investors aren't fully convinced that pickup drivers (pronounced: 'Muricans) are going to get on board.
Production of the vehicle is currently scheduled for late 2021.
Truck, meet hitch
In true Musk fashion, the event wasn't without hijinks. According to Musk, the newest addition to the Tesla family has bulletproof windows, you know, because the streets of Silicon Valley are so dangerous.
To demonstrate the effectiveness of the windows, Tesla's CTO threw a metal ball at the window … which promptly broke. After a meme-worthy "Oh my f*cking God" from Musk, the CTO proceeded to smash another window on his second attempt.
For what it's worth, the team did show that the steel used in the frame is very strong by hitting it with a sledgehammer and not leaving a dent. So there's that.
The bottom line ...
Elon never fails to generate interest. In fact, 146k orders for the truck have already been placed according to Treelon. But, Tesla will have to put its money where its mouth is and (literally) deliver the goods. 
Investors already have questions as to whether Tesla will have the capacity to produce the trucks on time as it already has had production delays on its electric semitrailer truck and Roadster sports car. 
TSLA stock closed down 6% on Friday, equating to a $770M drop in Elon's net worth.
Tesla Unveils Electric Pickup and Targets Detroit Rivals' Profit Engine  [WSJ]
There's plenty more where that came from. Sign up for The Water Coolest today to get the free daily newsletter delivered to your inbox daily.