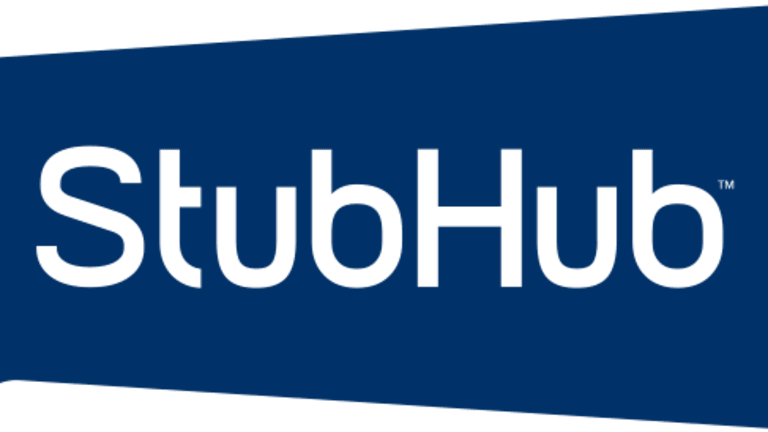 Opening Bell 11.26.19
This is why eBay can't have nice things ...
Start your day with the Opening Bell powered by The Water Coolest. The Water Coolest is the preferred bathroom stall reading material of finance professionals. Sign up for the free daily newsletter.
FEELS LIKE THE FIRST TIME
Here's a fun fact to share around the Thanksgiving table: eBay owns StubHub. Well ... it did.
eBay announced that it is selling StubHub to Swiss-owned Viagogo Entertainment for $4B. The true value of the company was probably much less before the handling fee, broker surcharge, convenience toll, existence dues, and of course, taxes, were factored in.
It's not a bad haul for eBay which bought StubHub in 2007 for $310M. I love the smell of ROI in the morning. StubHub will be reunited with its co-founder Eric Baker, who now leads Viagogo, a similar ticket-broker-company.
Don't make me do it
The sale wasn't exactly eBay's idea. Activist investors Elliott Management and Starboard Value bought into the company in January and have been calling for the auction site to get back to its roots. eBay has also been looking for bidders for its internationally focused Classified business but there haven't been any "YUUUUUUUPs" to date. 
What's the activist's beef? You see, the online version of 'Antiques Roadshow' isn't exactly raking in the cash. Overall, it's been a rough year eBay. CEO Devin Wenig stepped down in September thanks to a disagreement with Elliot and Starboard related to the sale of the aforementioned businesses, and the company announced last month that it could suffer its first quarterly revenue decline in four years. Worst of all, in the third-quarter the bottom-line fell a whopping 57%.
The bottom line ...
Flush with cash eBay should be able to keep the peace with activist investors ... in the near term. But this isn't the first time that the preferred website of Ty Beanie Baby collectors has divested a fast-growing asset *cough* PayPal *cough*.
eBay's stock closed up 2% yesterday on the news.
EBay to Sell StubHub in Deal to Create Global Tickets Giant  [WSJ]
There's plenty more where that came from. Sign up for The Water Coolest today to get the free daily newsletter delivered to your inbox daily.