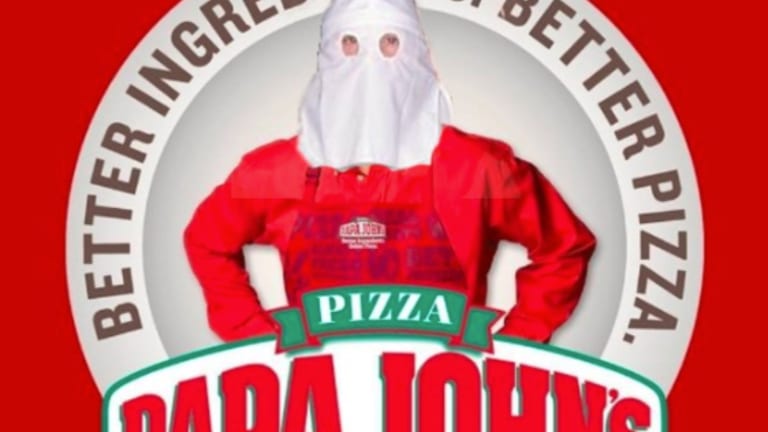 Opening Bell 11.27.19
"I'll tell you when I've had enough." - Papa John
Start your day with the Opening Bell powered by The Water Coolest. The Water Coolest is the preferred bathroom stall reading material of finance professionals. Sign up for the free daily newsletter.
CRY FOR HELP
Desperation is a stinky cologne, and sometimes it smells like marinara.
Former CEO of Papa John's Pizza, John Schnatter, said in an interview yesterday that the pizza parlor chain that bears his name is not up to snuff, and that current CEO Rob Lynch couldn't twirl a pizza pie if his life depended on it … more or less. It was what we call in the biz "a Hail Mary" by the former CEO.
Schnatter didn't do himself any favors, showing up to the interview looking like Charlie Sheen in the middle of a Tiger Blood bender. The ousted CEO claimed that he has eaten 40 pizzas in the last 30 days, which one could not dispute by looking at him.
The carbo conquest left him with a bad taste in his mouth. He claims that the quality of the product he built on the motto "better ingredients, better pizza" ain't what it used to be. He even went so far as to say that the "day of reckoning will come" for the company. Shots fired.
Facts get in the way
Unfortunately, for Papa Jo-, or just John as he is now called, his former company's stock has been absolutely crushing it this year. Schnatter claims that activist investor Starboard Value and the current management team has "destroyed the company." If reporting a profit in Q3 on revenues of $403.7M and a 55% increase in stock price YTD is considered destroying, then he might be right.
The bottom line ...
It appears that it's going to be an ugly, drawn-out divorce between Papa John and the company he created. Schnatter is slowly selling off his shares as the pizza maker continues to rebuild without him. You hate to see it.
Slices of Papa John's stock were down 0.39% on the day.
Papa John's founder eats more than 40 pizzas in 30 days. The verdict: It tastes different [CNBC]
There's plenty more where that came from. Sign up for The Water Coolest today to get the free daily newsletter delivered to your inbox daily.