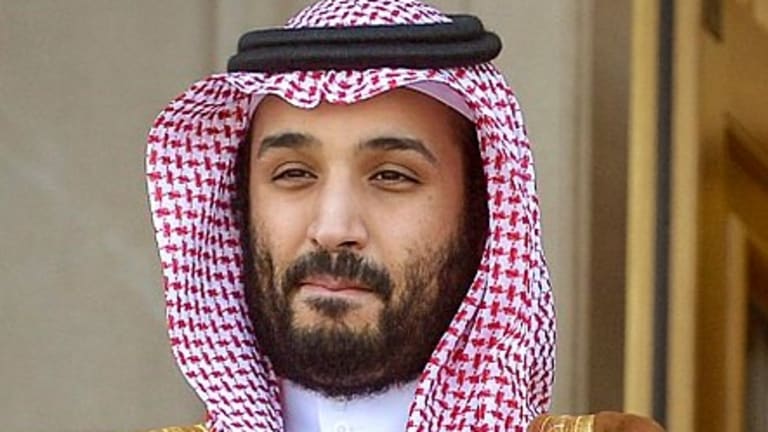 Opening Bell 11.4.19
It's all fun and games until someone gets chopped up ...
Start your day with the Opening Bell powered by The Water Coolest. The Water Coolest is the preferred bathroom stall reading material of finance professionals. Sign up for the free daily newsletter.
KING'S RANSOM
After at least one politically motivated murder and a number of setbacks (4 years worth, to be exact) Saudi Aramco has announced that it is finally ready to launch its IPO. The Crown's oil company is expected to be the largest IPO of all time with a $2T(ish) valuation. 
The only issue? Most investors peg the oil giant's valuation closer to $1.7T. Some investors have even hinted at a valuation closer to $1.5T. 
It's been a surprisingly rocky road for the oil behemoth that has investors drooling over its offering. It's most recent IPO attempt was derailed by a dispute over the company's valuation … and an attack on one of its refineries. But Aramco swears that it is good to go this time. We've heard this before.
Split the difference
Being the largest IPO of all time, there are plenty of suitors for the offering  ... from an investor and advisory perspective. The company made $68B during the first nine months of the year which has JP Morgan, Morgan Stanley, Goldman Sachs, and the rest of the underwriters licking their chops.
For what it's worth, the advisory fees could be relatively anemic compared to the "going rate." So why would the BSDs of Wall Street settle? Welp, the Crown Prince has promised plenty of other opportunities to collect fees as it diversifies its economy away from its dependence on oil. Read: we'll get you next time.
The bottom line ...
Shares will list first on the domestic Saudi exchange in December before a planned foreign IPO. The Saudis and a boatload of advisers will hit the road with plans to drop a prospectus on November 9th ahead of a listing that will follow soon after.
Although final details are subject to change, the company plans to pay a $75B dividend to investors, which equates to a 5% yield.
Saudi Aramco Launches Long-Awaited IPO  [WSJ]
There's plenty more where that came from. Sign up for The Water Coolest today to get the free daily newsletter delivered to your inbox daily.