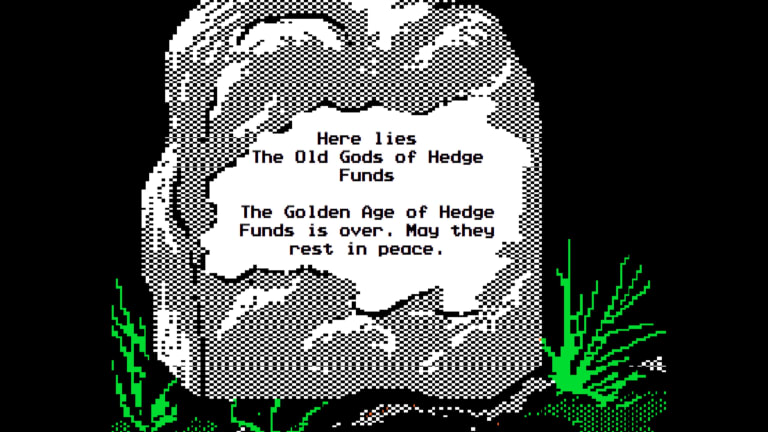 Hedge Funds Are Dying, Vol. 873,921: 'Twas The P.E. Firms With Their SRI Products In The Institutional Allocations Room
No one tell Leon Cooperman that Steve Schwarzman is eating his lunch.
Leon Cooperman is in a bad mood these days. "I know," you might thinking or screaming aloud at your screen right now. "You goddamn people are keeping me up-to-the-minute on Coop's meltdowns vis-à-vis Elizabeth Warren. Do not patronize me with such an obvious statement." Alas, dear reader, there is more to Cooperman's unusual grumpiness than the ascent of the senior senator from Massachusetts. There's also the ascent of private equity, which he'd like to remind you is pure bullshit, over his former industry, that of the hedge fund. You might not guess from his teary temper-tantrums, but p.e.'s getting all of the hate from the incredible growing Democratic presidential candidate community, and even his fellow surly hedge funders are losing faith or giving up. Things are bad, and they are getting worse.
EY reported that assets under management (AUM) for hedge funds is down by 7% compared to a year ago, and allocations to private equity (PE) has increased by 7%. It also said that investors are increasingly interested in alternatives such as private credit, infrastructure and real estate….

EY reported that half of hedge fund managers rank cost management and rationalization as top priorities, compared with just 29% of PE managers.

Conversely, PE managers are focusing on beefing up their processing capabilities to support AUM growth….

EY noted that 66% of PE firms have already adopted their own in-house environmental and social responsibility policies, and an additional 8% of firms are planning to adopt these sorts of policies. Hedge funds are further behind in this regard as well… PE firms are also ahead of hedge funds when it comes to gender diversity within their own operations.
Hedge funds out, PE in, survey finds [Investment Executive]