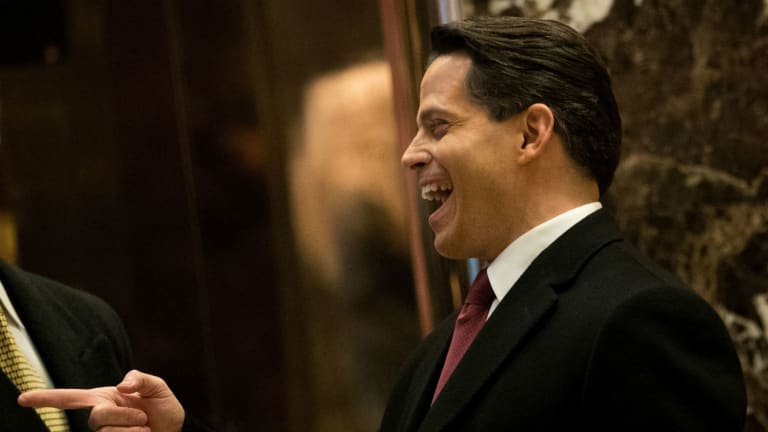 Man Gets Three-And-A-Half Years For Screwing The Mooch
Among others.
Remember when Anthony Scaramucci made his triumphant return to the fund of hedge funds business by admitting he'd been conned by a bunch of frauds? Well, federal judges don't look too kindly on those who rip off presidential aides, even comically short-lived and inept ones, no matter how remorseful they sound after the jury says "guilty."
A federal judge handed down the 40-month sentence against Jeremy Shor, 48, who was convicted by a jury in July of fraudulently "mismarking" the value of fund holdings. Prosecutors said Premium Point co-founder Anilesh "Neil" Ahuja, who was also found guilty in July and faces sentencing next week, and portfolio manager Amin Majidi set inflated monthly targets for returns then ordered Shor and other traders to manipulate the valuations accordingly….

Failla rejected Shor's claim that he was an unwilling participant in the fraud. "I think that Mr. Shor saw the cesspool pretty quickly and jumped right in," she said.
Ex-Hedge Fund Trader Gets 40 Months for Mismarking Scheme [Bloomberg]