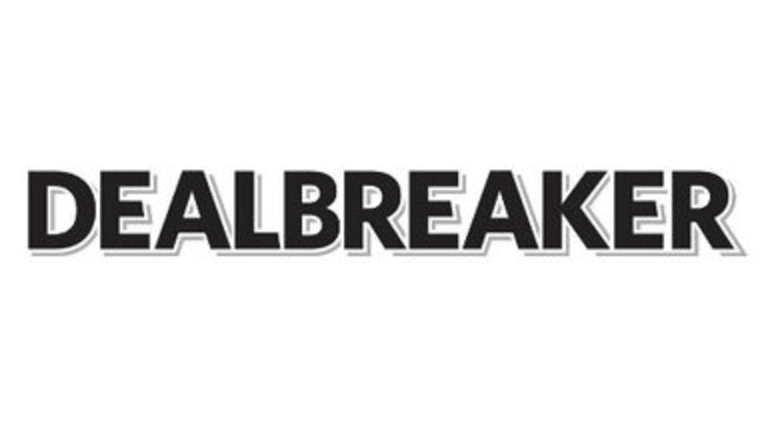 Farewell, Monsters
Goodbye and thank you [one of these is sincere].
The moment I learned that Masayoshi Son would pay Adam Neumann more than a billion dollars to walk away from the still-burning wreckage of WeWork, I felt a pang of sad awareness in the part of myself where my soul used to be before I said "Yes!" to joining Dealbreaker in the winter of 2015.
It was clear to me in that very second that the one thing I have feared most in my "professional" life was finally coming to pass: Financial satire was being made indistinguishable from financial reality and the time had come to leave the best job I've ever had "in journalism."
After what I'm told has been roughly 2,500 posts on this website, this is my final post on Dealbreaker...and I'm hoping it will be my tenth good one. 
I was a fan of this site long before I ever had the crazy fortune to find myself working here, and the less lucky misfortune to take over the place when Bess Levin left three years ago. It has been my distinct honor to have been a part of whatever "the Dealbreaker tradition" is, and I am psyched to leave what's left of it in the more than capable hands of Jon Shazar, who will be the new captain of this ship starting today.
At the risk of sounding sincere for even a moment, I would like to thank a few people. 
Firstly, I'd like to thank Bess who gave me the opportunity to join her and do this for an actual living [I'll politely ignore the part about her condemning me to live forever in her shadow as "that guy who is not Bess"]. 
Jon Shazar has been the heartbeat of Dealbreaker's voice for years now and this change in titles is a much overdue acknowledgment of a private reality. Working with Jon has been a tremendous pleasure.
I'd also like to thank Owen Davis for coming aboard in the chaos of Election Week 2016 and doing his level best to pretend that working for me wasn't a waking nightmare so terrible that he fled into literal academia. Some of the work I'm most proud of during my time here was written by Owen, mostly because he's a brilliant guy and partly because I am a jealous credit whore. 
Many various thanks to our contributors like Jesse Spector, the guys at The Water Coolest, Christopher Matthews, Robb Soukup, MouthyMacroTrader, Heisenberg Report, Hipster Trader, literally John McAfee and all the others who tried to keep this place looking fresh. I'm sorry we killed Thad the Intern. He was an okay kid.
I also want to thank the entire staff at Breaking Media past and present for literally keeping this place alive.
Of course, I need to thank the people who made my time here truly special. John Cryan, Steve Mnuchin, Travis Kalanick, Masa Son, John Stumpf, Tim Sloan, Etsy, Martin Shkreli, BlueApron Pete Navarro, Gary Cohn and all the people in between like Larry Kudlow and Jim Cramer. The people I've come to love through ungentle mockery have made this time in my life all the brighter.
But lest anyone think I forgot my other favorites like Carl Ichan, David Einhorn, Ken Griffin, Brian Moynihan, DJ D-Sol, Steve Cohen, Jamie Dimon and my boo, Bill Ackman, I did not. I'll see all of them in December when I start my new gig. I hope to see you too.
And -justifiably last- thank you, Dealbreaker readers. This gig has been the privilege of my career so far...and I look forward to taking all your shit in the comments.
"Sincerely,"
Thornton