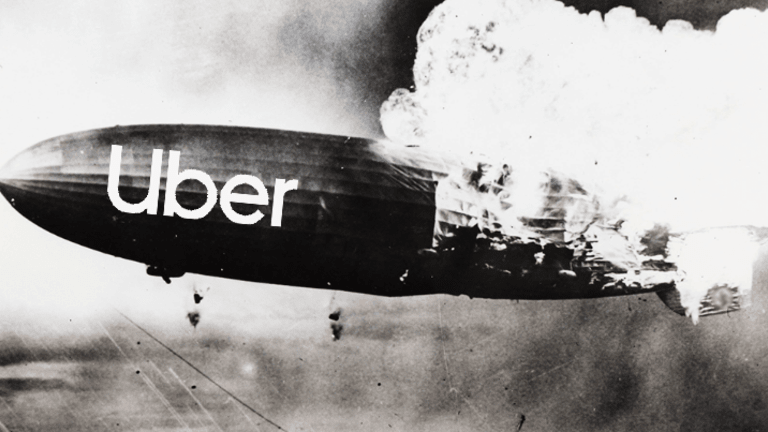 Uber's Quarterly Results Likely Causing Masa Son To Experience A Confusing Tumescence
Public company valued at $53 narrows quarterly losses to just over $1 billion...and, yes, those words are "narrows" and "quarterly"
Many of you have spent the past few weeks patting yourselves on the backs for not being taken in by the WeWork IPO thing, but perhaps you should grab some IcyHot for your sore elbow and remember that you fell for WeWork way before it was called WeWork...and more than once.
In fact, our favorite ur-WeWork reported earnings this afternoon, and Uber's numbers look like only Uber's really can:
The ride-hailing service reported a third-quarter loss of $1.16 billion, or 68 cents a share.
Which is extra-fun considering:
Revenue improved 30% to $3.81 billion, from $2.94 billion a year ago.
Delivering tacos in town cars is not helping the business model that rests on losing money on delivering people in town cars. But amazingly, that model is somehow losing less money than people thought it would:
Analysts surveyed by FactSet forecast a loss of 70 cents a share on revenue of $3.63 billion.
Uber only lost just over a billion in a three month period, so things are getting way better. And, yes, the stock is tanking just like it ought to be, but all we can think about is poor Masa Son, who's looking at these numbers and a market cap still hovering well over $53 billion, wondering if his newly-formed boner is an indication of yearning or rage.
Uber shares tumble 6% on $1.16 billion quarterly loss [MarketWatch]