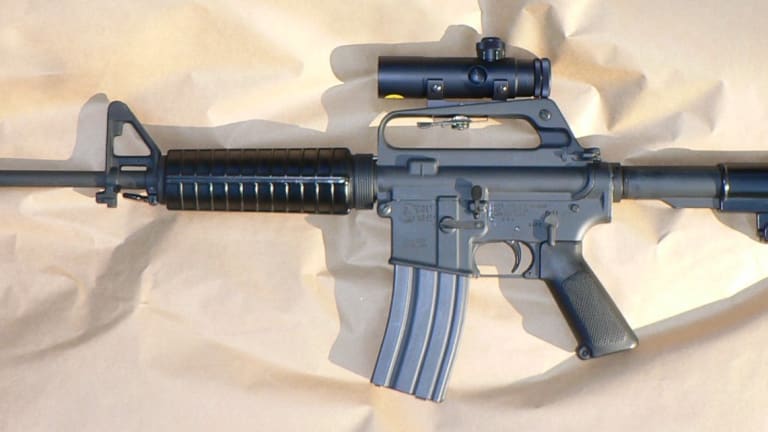 Hedge Fund Helps Ensure Eager Shooters Won't Be Without Their AR-15s
Remington may not be making any money on them, but Whitebox Advisors sure is.
The last few years have been hard on Remington Outdoor Co., which in spite of its innocuous name is actually an arms manufacturer. Specifically, it manufactures the AR-15, which can surely be used out of doors but which has an annoying habit of showing up inside of schools, churches, centers for people with developmental disabilities and hotel windows.
Anyway, after one of those decidedly indoor events, in which 20 children and their teachers were slaughtered in their classrooms, Remington's owner, Cerberus Capital Management—unlucky enough to have that shooting take place in the very Connecticut town where its founder Stephen Feinberg's father lived—said it would sell the gunmaker. In spite of that proclamation, it has been unwilling or unable to do so. If one feels like giving Feinberg and Cerberus the benefit of the doubt (for what it's worth, we do not), that might have something to do with a further series of unfortunate events to befall Remington (to say nothing of those on the wrong side of an AR-15), such as the election of Donald Trump (no more post-Obama rush to the gun stores), retailers shying away from tools of rampage killing, Antipodean countries banning them after rampage killings, lawsuits, bankruptcy and lenders shying away from lucrative financing arrangements because of the damned millennials.
This is where Whitebox Advisors comes in. Unlike those lily-livered bad-publicity-shy banks and private equity funds with annoying blue-state pension-fund clients, the Minneapolis hedge fund has no qualms about helping Feinberg keep Remington afloat and assault rifles on the shelves (where they're still welcome on the shelves, anyway). Millennials are free to place their redemption requests (whether or not Whitebox is inclined to fill them).
Minneapolis-based Whitebox refinanced a $193 million loan to Remington that had been provided by seven banks, according to the sources…. Whitebox, which was a creditor of Remington before it filed for bankruptcy, first stepped in to replace Bank of America Corp as a lender last year, according to the sources….. Whitebox doubled down on its investment this spring, helping Remington refinance the asset-backed loan, the sources said. The loan, which Remington arranged as part of its bankruptcy last year, had a three-year maturity, and it is not clear why Remington pursued the refinancing…. Whitebox is now the only holder of that loan, that source added.
Hedge fund Whitebox places big bet on gunmaker Remington [Reuters]