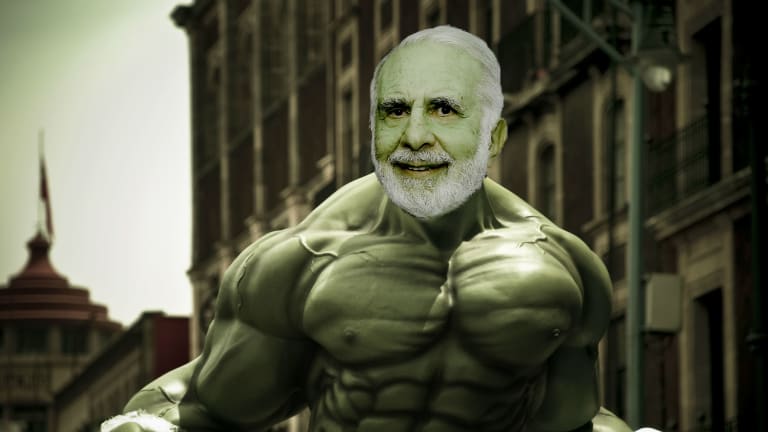 To Appease Carl Icahn, Xerox Has Become Carl Icahn
Why try to find common ground when you can just make a pre-Thanksgiving threat?
How would you respond if a company decided to offer four times what it's worth for your own seemingly more stable company? Probably skeptically, which is exactly how HP reacted to Xerox (market cap: $8.3 billion) offering $33.5 billion for it. But, with the spectre of Carl Icahn looming in the background, HP also responded rather politely, saying it's possible that a combined HP-Xerox might, in fact, be a pretty good idea, especially if it were to happen in that order rather than the reverse.
Has Xerox taken this moderately encouraging word in a generous spirit of cooperation and collaboration? Has it hell. Instead, it's going down what some might call a more Carl Icahn-y route.
"We are confused by this reasoning in that your own financial adviser, Goldman Sachs & Co, set a $14 price target with a 'sell' rating for HP's stock after you announced your restructuring plan," Xerox wrote in its letter to HP…. "Unless you and we agree on mutual confirmatory due diligence to support a friendly combination by Nov. 25, Xerox will take its compelling case to create superior value for our respective shareholders directly to your shareholders," the company said in the letter.
Xerox threatens hostile bid unless HP opens its books [Reuters]