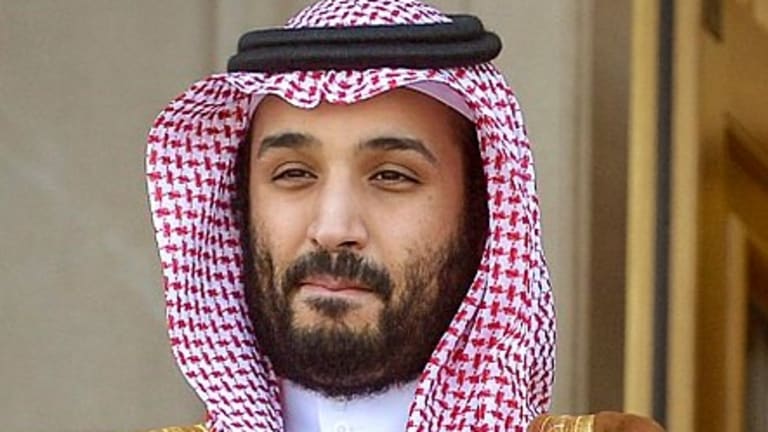 Saudi Aramco **Is** Worth $2 Trillion (In Saudi Arabia)
Thanks for nothing, Wall Street.
For years, the biggest investment banks have told Saudi Crown Prince Mohammed bin Salman that his oil company, Saudi Aramco, was not worth as much as he thought, which is to say $2 billion. No matter how many times he cancelled what would have been the biggest IPO in history in a fit of pique or how many people he threw into the world's ritziest jail or how many (perhaps because of?) journalists he had killed and dismembered, there was no way, no how that this thing was worth $2 billion.
Saudi Aramco, the world's biggest oil company, ended trading on Monday with a market value of over $2 trillion, a worth that had eluded it when it took its shares public…. In four trading days, strong demand, mostly from Saudi retail and corporate investors, pushed the shares above the prince's goal.
Turns out that patriotism and/or FOMO and/or fear of something else are powerful market forces inadequately compensated for by the best and brightest Wall Street has to offer. On a possibly related note, some guy points out that those banks don't have much to show for their efforts aside from a lot of wasted time and a bilingual tongue lashing.
JPMorgan, Goldman Sachs, Citigroup, Credit Suisse, Bank of America and Morgan Stanley are getting paid roughly $3 million apiece for their roles in the deal, according to banking sources…. In the end, MBS used two domestic investments banks and HSBC to list Aramco stock on his own Tadawul exchange, marketing the shares almost exclusively to Saudi Arabians and citizens of neighboring Gulf states. That final decision obviated the work done by JPMorgan and the five American banks.
Saudi Arabia Insisted Aramco Was Worth $2 Trillion. Now It Is. [NYT]
US bankers reap a pittance from Aramco $64 billion IPO [Thornton/NYP]