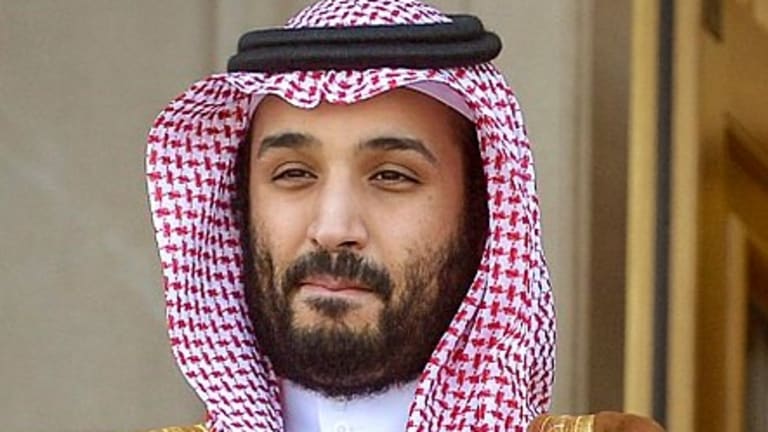 Saudi Arabia's Appeal To Petro Patriotism Works
Not as well as the Crown Prince might have liked, but well enough.
No matter how much cajoling and foot-stomping and humiliating and IPO cancelling Mohammed bin Salman has done or was going to do, no one was going to pay for Saudi Aramco shares at a $2 trillion valuation, possibly because of the Jamal Khashoggi discount, but also possibly because Saudi Aramco may only be worth $400 billion. This dispiriting fact finally dawned on the Crown Prince at some point in the last few months, because while he cancelled a planned listing in London or some other such place, when selling shares more locally, he agreed to a top-end valuation of $1.7 billion. Well, you're not going to believe this, but that's exactly what he got.
Aramco priced its IPO at 32 riyals ($8.53) per share, the top of its indicative range, according to three sources familiar with the decision, raising $25.6 billion and beating Alibaba's record $25 billion listing in 2014.

At that level, Aramco has a market valuation of $1.7 trillion, comfortably overtaking Apple as the world's most valuable listed firm. But the listing, expected later this month on the Riyadh stock exchange, is a far cry from the blockbuster debut originally envisaged by the Crown Prince….

Even at a $1.7 trillion valuation, international institutions baulked, prompting Aramco to scrap roadshows in New York and London and focus instead on marketing a 1.5% stake to Saudi investors and wealthy Gulf Arab allies. Saudi banks offered citizens cheap credit to bid for shares….
Saudi Aramco prices shares at top range in world's biggest IPO: sources [Reuters]