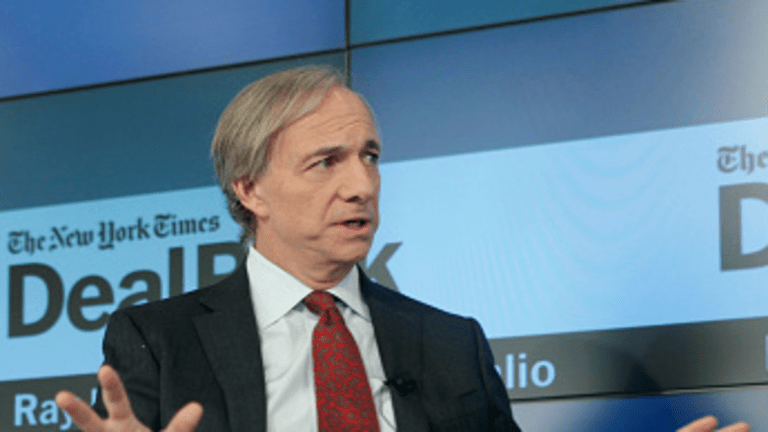 Pantheon Of Radical Honesty Bids Farewell To Famed Liar
Even for one of Bridgewater's most ardent culture carriers, a decade at the firm is more than enough.
Eileen Murray is not Wells Fargo's CEO (at least not yet), and she's not going to be it's COO, either. But she's also not going to be Bridgewater Associates' co-CEO anymore, either.
The latest reshuffle will see Ms Murray leave in the first quarter of 2020, at which time Mr McCormick will be Bridgewater's sole chief executive... "Eileen Murray was key to that. Now that we have made that transition, Eileen wants to move on to something new and to make room for others. I can't possibly express how grateful I am to her for helping us get to this point. I expect that she will always be a close friend….." Ms Murray, who was linked to the top job at Wells Fargo before the bank hired Charles Scharf this autumn, said that "with the firm's management transition on solid footing, I feel now is a good time for me to leave Bridgewater to pursue other opportunities".
Murray's former co-CEO, iPod inventor Jon Rubenstein, lasted 10 months at the firm, so the fact that Murray made it 10 years—including six as co-CEO—is impressive in and of itself, especially given that she's a liar. Unfortunately, her steadfastness in cleaning up pollution in Bridgewater's culture hasn't recently borne fruit in the bottom line, leading some former adherents to the Principles to begin to doubt their faith.
UOB Private Bank, a unit of Southeast Asia's third-largest lender, recommended around mid-year that clients pull their money from Bridgewater, Chief Investment Officer Neo Teng Hwee said.

"The one that has not done really well for us is Bridgewater," Neo said in an interview Tuesday. "Previously we used to like it and it was high conviction, but now we've removed them from high conviction."
Bridgewater's co-chief executive Eileen Murray to leave hedge fund [FT]
Dalio's Bridgewater Falls Out of Favor at UOB Private Bank [Bloomberg]
Wells Fargo adds more external bankers to top ranks [Reuters]