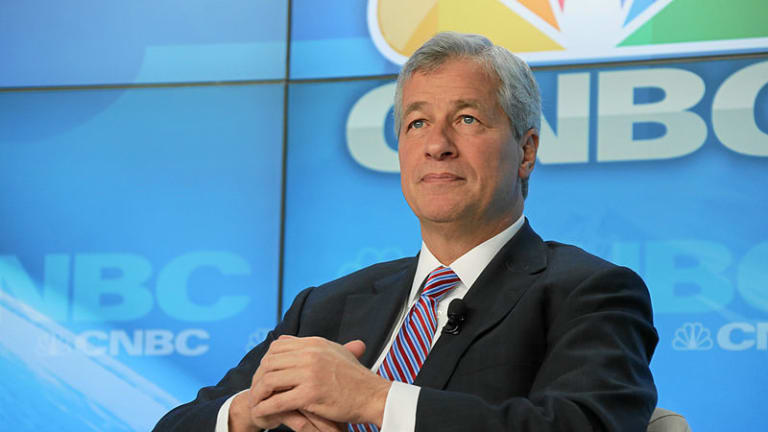 Jamie Dimon Will Conquer Wealth Management Instead Of The White House
He's got to do something for the next four years.
With primary filing deadlines flying past, we at Dealbreaker are slowly coming to a painful realization: While Mike Bloomberg is not going to be the next president of the United States, Jamie Dimon is not going to be, either, on account of his not running. (This also means that Marianne Lake is probably not going to be the first female CEO of a top bank, but that's for another time.)
Since he's apparently staying put at JPMorgan, JD has to find some way to occupy his time, now that he's already revolutionized the U.S. healthcare industry and gotten to work on some new digs more befitting of his grandeur. And that was is by horning in on his competitors' wealth management businesses.
The bank is creating a unit that will combine its U.S. wealth-management operations for affluent clients and the Chase branch network's financial-advisory business, according to a memo reviewed by The Wall Street Journal. The restructured business will also include JPMorgan's new You lnvest online brokerage, the memo said…. JPMorgan Chief Executive James Dimon has long said he wants to strengthen the bank's wealth-management business, a strategy that has helped smooth out the earnings of other big banks. In his annual letter to shareholders in early 2018, he said he saw "no reason" the bank couldn't double its market share in this area.
JPMorgan Takes Aim at Rivals in Wealth Business Revamp [WSJ]