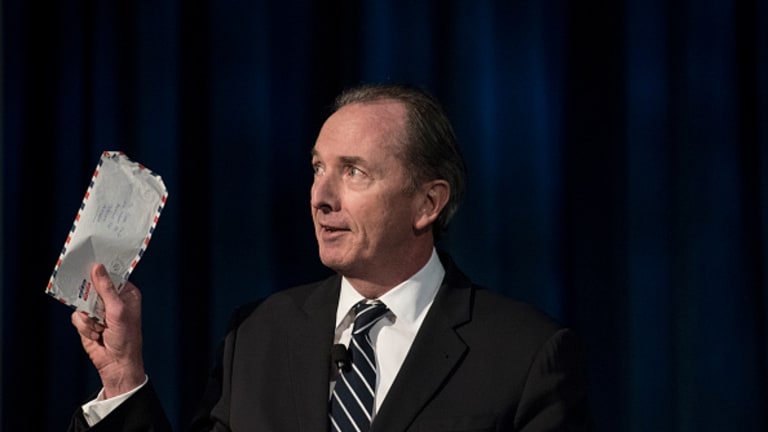 Layoffs Watch '19: Jim 'Just In Case' Gorman's Got Some Bad News
1,200 of you are on the market this holiday season to make the CEO feel a little better.
Jim Gorman doesn't need to let anyone go this holiday season. Morgan Stanley's still No. 1 in trading. It bested estimates in the third quarter. Shares are up 25% this year.
In spite of all that, Gorman feels uneasy. Brexit, Trump, macroeconomic concerns, a general malaise, a certain sense of ennui. Jim Gorman doesn't know that any of that will turn out, or turn out badly for the (other) House of Morgan. But he'd sure feel a lot better if he weren't paying 2% of you going forward. So, he's, uh, not gonna. Merry Christmas.
Morgan Stanley is cutting roughly 2% of its workforce due to an uncertain global economic outlook, according to people with knowledge of the situation./The job cuts at the investment bank, the world's biggest equities trading firm and a leading mergers adviser, will hit technology and operations roles hardest, said the people, who declined to be named.
Morgan Stanley is cutting jobs due to uncertain global environment, sources say [CNBC]