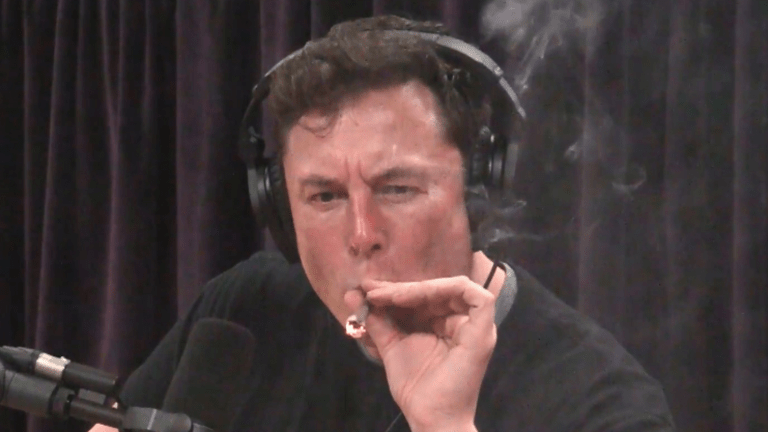 Trial Of The, Uh, Week To Determine Whether Billionaire Visionary Understands English
Elon Musk knows what you think "pedo" means, it's just that he, uh, didn't know it when he said it, or something.
History has shown that the things Elon Musk says do not always have a perfect congruence with reality. The ridiculous '80s-movie-child's-dream-car he unveils one day is likely to bear little if any resemblance to the Cybertruck that may one day in the distant future actually be manufactured (and whose unbreakable windows prove really quite easily and embarrassingly breakable). His insistence that Tesla will one day make money and as many cars as it promises have yet to prove true. Sometimes, he says things about taking Tesla private with money already raised that also seem to feature a distinct difference from reality. And he occasionally appears to accuse people of being incorrigible sex criminals who, in fact, do not appear to be incorrigible sex criminals.
It is the latter matter that, in spite of his lawyers' best efforts, Elon Musk will attempt to explain to a court this week. You can expect him to offer his semantic history of the term "pedo guy," which he claims is an epithet thrown around among South African schoolchildren which has nothing at all to do with, you know, pedophilia, regardless of what your own eyes and ears and powers of discernment say, a bit like arguing that the kids who dreamed of the Cybertruck 35 years ago didn't know what "fag" or "gay" meant while being used as all-purpose insults. Unfortunately for Musk, that latter argument is also untrue, and a judge has given the OK to Thai cave rescuer Vernon Unsworth to share with the jury this e-mail sent in the wake of the "pedo guy" tweet at the heart of Unsworth's defamation case.
Days later, in an email Musk sent to Ryan Mac, the reporter behind the BuzzFeed News story, he renewed his original claims against Unsworth. He wrote, "stop defending child rapists," in reference to Unsworth and also accused him of moving to Thailand for a child bride.… The judge ruled on Wednesday the emails can be used as evidence of "establishing Musk's state of mind at the time of the alleged defamation."
Certainly sounds like Musk may have had at least an inkling of what "pedo" might mean, but that's now for a jury to decide. The judge is making things harder on Musk in other ways, too.
Musk and Unsworth are both expected to testify, their respective lawyers told CNN Business. In October, US District Judge Stephen Wilson rejected Musk's attempts to dismiss the lawsuit. Wilson also ruled against classifying Unsworth as a public figure, which now makes defamation easier to prove.
But as anyone following Tesla has learned by now, Elon Musk always has an answer to everything, and that answer is to blame someone else.
Musk defended his decision to double down on the claim, sharing how he hired a private investigator to probe Unsworth and blamed the PI for allegedly giving him bad information.
Elon Musk heads to court for defamation trial over 'pedo guy' tweet [CNN]