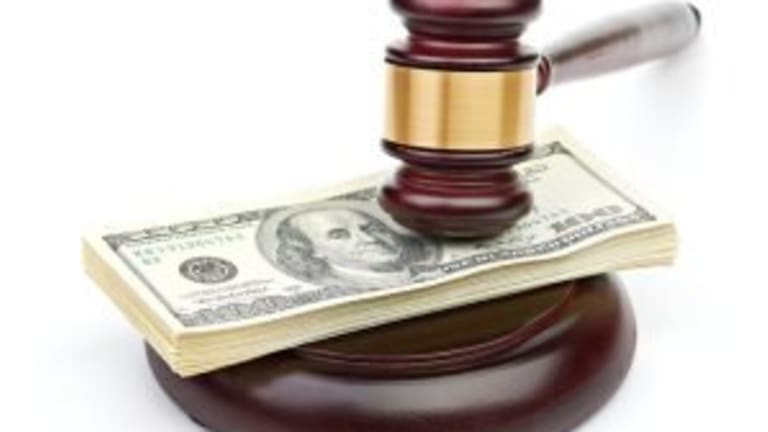 Turns Out Hedge Fund Bribery Does Have Victims
Och-Ziff may not be Och-Ziff anymore, but it's still paying dearly for Och-Ziff's crimes.
For more than three years, the hedge fund formerly known as Och-Ziff Capital Management has been trying to put its unfortunate "go to Africa and bribe every public official you happen to meet" scandal in the past. It managed to tamp down on the redemption requests and turn around what had been some pretty appalling performance in spite of all the bribery. It put founder Dan Och in the rearview mirror both literally and figuratively. Sure, people keep getting sent to jail over the whole affair, but those people are former Och-Ziffers, and there's not even an Och-Ziff anymore for them to have formerly been a part of. CEO Rob Shafir was so confident he went on television announcing that Och-Ziff, er, Sculptor Capital Management had indeed put all of the unpleasantness behind it, what with the $400 million settlement and quiet and successful lobbying of the SEC to let it raise money like any normal, non-bribey hedge fund. Linguistically and legally, it was all ancient history now. Or would be, if federal prosecutors were are susceptible to stories of self-inflicted woe as the SEC.
Hedge fund Sculptor Capital Management Ltd. should pay a group of former investors "at least $150 million" to restore losses suffered when the firm formally known as Och-Ziff Capital Management was convicted in a bribery scheme, said lawyers for the Department of Justice…. On Aug. 29, U.S. District Court Nicholas G. Garaufis in New York ruled that the Africo investors were victims entitled to restitution under the Mandatory Victims Restitution Act, saying that it applies to conspiracies to violate the FCPA.

Mr. Garaufis has yet to rule on the amount of the restitution for the investors. DOJ lawyers argued in their latest filing that the court should either hold Och-Ziff to its own 2008 valuation of at least $150 million conducted at the time of the criminal activity, or use the government's valuation of $188.7 million.
Prosecutors: Former Och-Ziff hedge fund owes investors restitution [P&I]