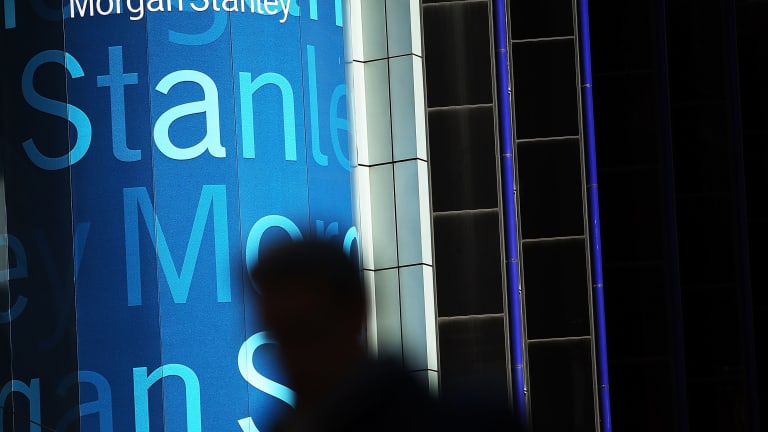 Opening Bell 12.10.19
On the bright side ... it could be worse, you could have been fired from Wells Fargo ...
CUTTING SZN
Imagine getting fired this week, right before getting together with family for the holidays. That would suck …
Welp, from 1.5k employees at Morgan Stanley that nightmare is about to play out in real life. The bank announced yesterday that it is laying off employees in the tech and operations divisions, including several managing directors. Back-office problems, amirite? That number represents roughly 2% of the bank's entire workforce on a global level. 
The "indefinite holiday" is part of a theme around the world as investment banks have been trimming staff … and letting the machines take over. MS expects to take a $150M to $200M hit on the cuts this quarter.
But wait, there's more! 
Morgan has been dealing with another headache in the form of some questionable valuations at its currency-options desk. The bank is evaluating whether or not some traders concealed up to $140M in losses thanks to the esoteric nature of the currencies they were working with.
Of course, it could be worse, MS could be Wells Fargo. Despite the recent issues, Morgan's stock price is up 25% this year. 
HSB C-ee you later
Some big names in the C-Suite at HSBC are getting the ax as interim Chief Exec Noel Quinn prepares to make his role more permanent. Quinn announced that the London and Hong Kong bank's Investment Chief, COO, and CRO are all being replaced as part of a broad restructuring. 
The moves are fallout stemming from the departure of CEO John Flint after just 18 months in office. Sounds stable ...
Foreign profits
Turns out HSBC's chairman Mark Tucker is the real orchestrator (read: grim reaper) behind the sweeping cuts and the bank's expected focus on its Asia business. Tucker laid out plans to reduce trading in Western markets and sell part of its French retail business … which would lead to more job cuts.
The bottom line ...
With technology making man-power less mission-critical, expect to keep seeing a reduction in staff in the industry. 
Citibank and Deutsche Bank have already gone through massive rounds of cuts ... and with that comes savings. Talk about an investor's wet dream ...
Morgan Stanley Eliminates About 1,500 Jobs in Year-End Cuts [Bloomberg]
There's plenty more where that came from. Sign up for The Water Coolest today to get the free daily newsletter delivered to your inbox daily.