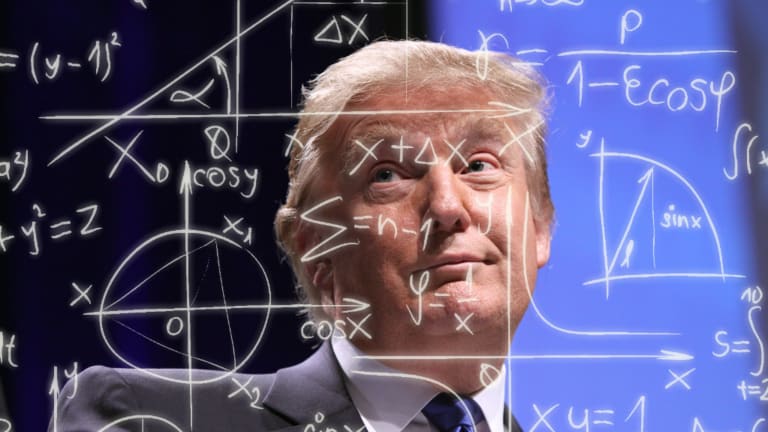 Opening Bell 12.13.19
Donny Politics out here playing chess while we're playing checkers ...
BFD
When he wasn't busy throwing shade at a 16-year old, Donny Politics was doing what he does best on Thursday: closing deals.
"VERY BIG DEAL"
Just after markets opened, Trump tweeted "Getting VERY close to a BIG DEAL with China. They want it, and so do we!" Ok Donny, we've heard that before. Throughout the day reports hinted that the deal was in jeopardy, but news broke Thursday afternoon that Donny Deals had signed the phase 1 trade deal after all.
What does it say?
There's no official word (read: POTUS tweet) on the deal's verbiage but a little birdie tells us that tariffs on $160B worth of Chinese goods set to go live on Sunday would be avoided. Plus there appears to be language cutting tariffs on $360B worth of Chinese imports by 50%. 
So what's in it for the US?
The People's Republic has pinky promised to buy more agriculture goods. FarmersOnly.com is about to be popping off. A major hangup of the phase 1 deal was Beijing's willingness to purchase just $40B of ag products vs. the $50B the White House envisioned as fair. It appears that US and Chinese trade reps have come to terms.
President Xi has also indicated that his country will stop doing sketchy sh*t like stealing intellectual-property and manipulating their currency. Looking at you Huawei.
The bottom line ...
Issues remain between the two economic superpowers … like a disagreement over the massive subsidies China provides to fuel industry in the country. Oh, and, of course, it remains to be seen if any of this sh*t will actually be enforced. 
Still, markets went from six to midnight on news of a deal. The S&P and Nasdaq set new records and the Dow was justttt a bit off of its own high.
Trump Agrees to Limited Trade Deal With China  [WSJ]
There's plenty more where that came from. Sign up for The Water Coolest today to get the free daily newsletter delivered to your inbox daily.