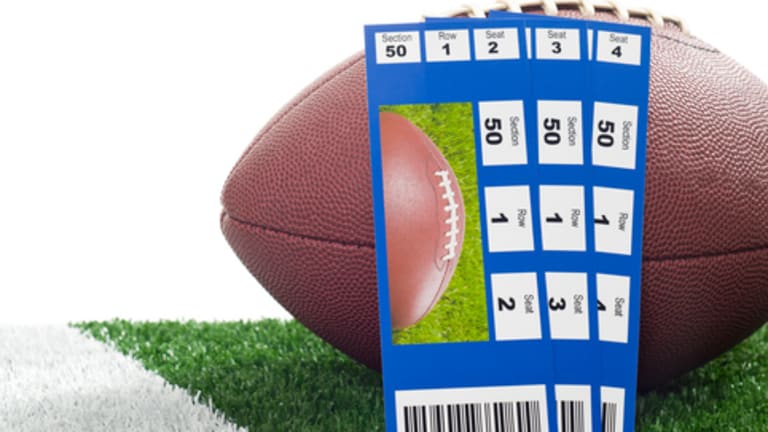 Opening Bell 12.16.19
Who ya got? Sallie Mae or Live Nation?
BIG-TICKET
Have you ever wondered why ticket prices are too damn high?!
Well, you're not the only one. The Department of Justice is launching an investigation into Live Nation, alleging that the company is strong-arming venues into using Ticketmaster, which it owns, as a platform to sell tickets.
The accusations seem to have merit considering Chief Executive Michael Rapino said at a conference in September that it doesn't make economic sense for Live Nation to book events at venues that don't use Ticketmaster. Live Nation's "vertical integration" sounds a lot like "monopoly" to me.
Tell me something I don't know ...
Live Nation is a concert promotion company complete with talent management and venue ownership that merged with Ticketmaster in 2010. The DOJ only approved the deal under the condition that the newly formed company would keep ticket prices fair.
With great concerts comes great responsibility. Since the company owns the venues, manages the talent, and sells the tickets it's easy to manipulate the prices throughout the process. Allegedly.
It is pretty obvious to anyone who tries to go to a live event outside of East Bumf*ck, Ohio that ticket prices are rising. In fact, the average ticket price has increased by 50% since 2009 to $92.42 according to a survey performed by Pollster for the top 100 recording artists. Hence the investigation.
The bottom line ...
It's hard to see how Live Nation and Ticketmaster make it out of this unscathed. And investors agree. Live Nation's stock dropped 7% on Friday. Those who haven't sold yet are outside the NYSE with "Need Tickets?" written in Sharpie on a cardboard box. 
For all of us Jonas Brothers' fanboys out there, the problem certainly won't be solved overnight as a major issue remains ... go ahead and name another company to buy tickets from (excluding StubHub and the other re-sale markets). I'll wait ...
U.S. Justice Department preparing legal action against Live Nation: source [Reuters]