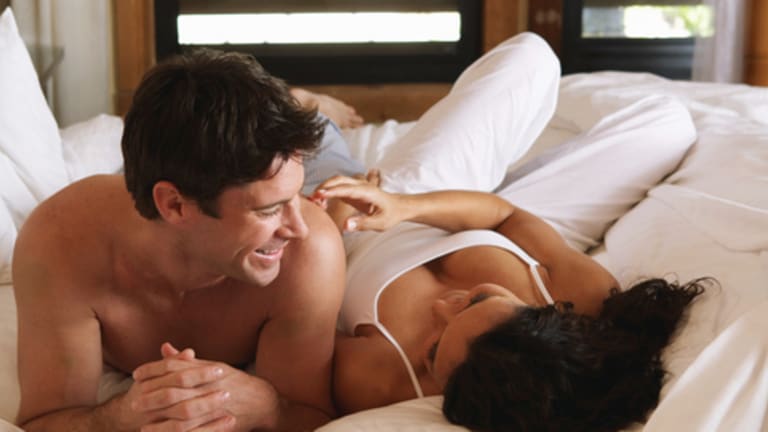 Opening Bell 12.18.19
That's Mark Tritton's music!
BED BLOODBATH AND BEYOND
Mark Tritton has apparently never heard of a holiday lull. Probably because it doesn't exist in the retail world … or when you're a tyrannical CEO out for blood.
The new CEO of Bed Bath and Beyond announced a major shakeup at the company, the aftermath of which left six senior executives out on the streets this Christmas. We're gonna need a cleanup in kitchenware.
The "naughty" list includes the company's chief merchandising officer, marketing officer, digital officer, its general counsel and chief administrative officer. The sixth employee, its chief brand officer, resigned last week … because "you can't fire me, I quit!"
Starting from scratch
Tritton's ruthless purge is straight out of Walder Frey's playbook. And quite frankly, it was a necessary evil. It has been three years since the company's same-store sales increased, and 10 straight quarters with declining net income. Sure, competing with Amazon is hard but Bed Bath has something Amazon doesn't ... unlimited 20% off coupons delivered via snail mail.
But the company that plays a major role in Adam Sandler's 'Click' has faith in its current CEO ... and for good reason. The former head of merchandising at Target has been credited for big red's turnaround. He built out its private label and made "cheap chic" great again.
The bottom line ...
BBB's shares surged 11% on the news of the shakeup. An executive with a pedigree like Tritton making moves has investors feeling good, but the company is going to have to demonstrate continued success to keep the good times rollings.
Bed Bath & Beyond's new CEO just blew up his executive circle — in the midst of the holiday season [CNBC]