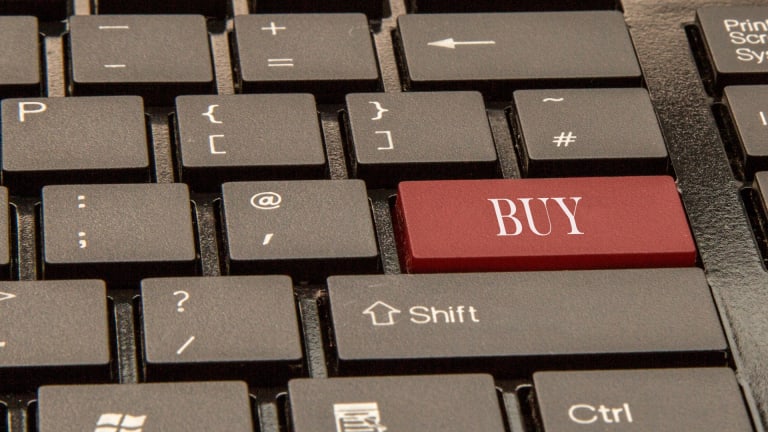 Opening Bell 12.2.19
The worst part of online shopping? No riots outside of Walmart at 4 AM on Black Friday.
Start your day with the Opening Bell powered by The Water Coolest. The Water Coolest is the preferred bathroom stall reading material of finance professionals. Sign up for the free daily newsletter.
BUY, BUY, BUY
"My credit card bill sounds like next month me's problem." - me, shopping on Black Friday.
Shoppers were out in full force on Friday … you just may not have seen them in line at TCBY because a literal f*ck ton of them were doing it from the comfort of their homes. $7.4B was spent online, which set a record for the most purchased online on the "holiday." Consumers averaged $168 per purchase, which is up nearly 6% from last year. How do you like them apples, Single's Day?
We're not done yet
The good times kept on rolling into the weekend. Small Business Saturday brought in a record $3.6B of online sales. Of course, not all of this went to the local CBD dealer, as both large and small retailers benefited from the promotions. 
And in case you haven't checked your Outlook calendar yet, today is Cyber Monday, when corporate sheep will spend most of their day browsing Amazon instead of churning out TPS reports. Because, procrastination.
Adobe predicts that shoppers' wallets aren't empty just yet, estimating $9.4B in sales today, which would top last year's record $7.9B as the most amount of dough spent online in a day.
The bottom line ...
Consumers are absolute savages, parlaying one shopping day into another. Black Friday is no longer just a one-day event, with discounts beginning earlier in the week. $4.2B was spent online on Thanksgiving Day ... likely by a bunch of wine drunk suburban aunts at the dinner table. 
And how are retailers doing so far this year? If you're Target, great ... its stock is up 95% this year. Walmart is up nearly 30%. But not all retailers are created equal. Kohl's, the Gap, and Macy's are all down over 25% YTD. 
Black Friday Becomes Blasé Friday as One-Time Frenzy Calms Down [Bloomberg]
There's plenty more where that came from. Sign up for The Water Coolest today to get the free daily newsletter delivered to your inbox daily.