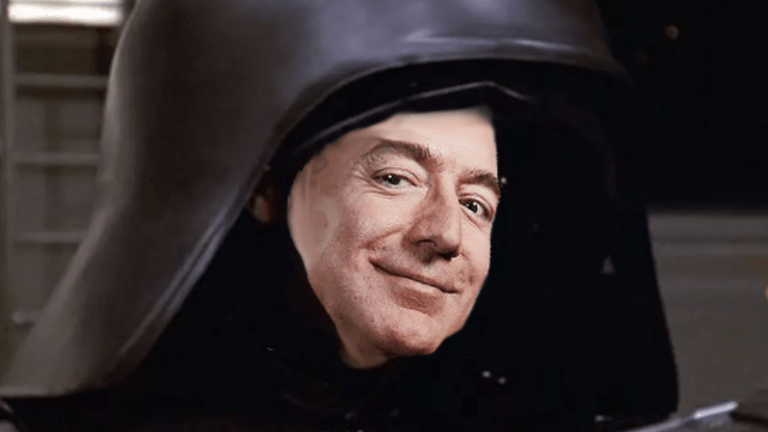 Opening Bell 12.27.19
Bezos prevails in Festivus feats of strength ...
IT'S THE HOLIDAY SZN
The holiday shopping season is crucial for retailers, as revenue between Thanksgiving and year-end can drive up to 40% of annual revenue. Unfortunately, this was the shortest holiday season since 2013, as Danksgiving fell on the 28th of November.
But, thanks to advances in modern technology (read: the interwebs) retailers closed out the year on a positive note. Retail sales grew 3.4% year-over-year, due in large part to online sales growing 18.8% over the same period.
Put on your cape
Black Friday and Cyber Monday may get all the notoriety, but Super Saturday went all 'hold my beer.' The Saturday before Christmas (December 21) was the biggest single day in US retail history, bringing in $34.4B. This topped Black Friday's record-setting haul of $31.2B by 10%, with Walmart, Costco, Target, and Amazon leading the charge and accounting for 58% of the sales.
Speaking of Amazon, the online retailer had a record-breaking holiday season, as customers purchased more than half a billion items. Amazon Prime's service was used by more people in 2019 than any year prior, and the number of items that were shipped via one-day and same-day delivery nearly quadrupled compared to 2018.
The Echo Dot, Lady Gaga's eyeshadow, and the iRobot Roomba were the most popular gifts purchased. Jeffrey Commerce is notoriously tight-lipped about breaking out holiday sales figures. But he did have this to say about the numbers: they're real ... and they're spectacular.
The bottom line ...
Sales at department stores fell 1.8%, but consumers are purchasing more than ever online. In order to make up for the shortened holiday szn window, retailers offered sales across all channels and devices earlier.
Shares of Amazon rose more than 3.4% on the day, leading the S&P 500.
Boeing's First Test Flight of Uncrewed Space Capsule Stuck In Wrong Orbit [WSJ]