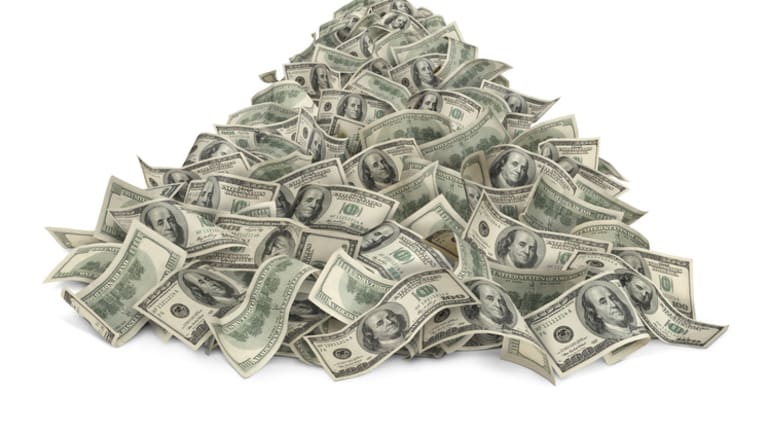 Opening Bell 12.3.19
PDFs and analytics - that's what Adobe does ... apparently
Start your day with the Opening Bell powered by The Water Coolest. The Water Coolest is the preferred bathroom stall reading material of finance professionals. Sign up for the free daily newsletter.
I WANT ALL THE THINGS
At the time of writing, it is predicted that consumers would set a new record in online sales. According to Adobe Analytics, shoppers spent $473M … by 9 AM, setting the pace to hit $9.4B over the course of the day. This would easily top last year's record of $7.9B.
And what exactly are people spending over $9B on? What aren't they buying is the better question?
The top sellers in toys (no, we aren't talking about the adult items you picked up from Adam & Eve to "spice things up" with the missus) are Frozen 2, LOL Surprise Dolls, and Paw Patrol. The Nintendo Switch, Samsung TV, Apple Laptop, and Amazon Echo all led the charge in the electronics category.
Look back at it
If the estimates come to fruition, consumers will have spent $24.6B over the past 5 days, including $4.2B on Danksgiving, $7.4B on Black Friday, and $3.6B on Small Biz Saturday. 
The bottom line ...
Snow and extreme weather hit some areas of the country on Monday meaning at least some consumers got to "work" from home. In fact, states that had more than 2 inches of snow saw a 7% boost in online sales. 
Best Buy, Target, Walmart, and Dick's appear to be the biggest big-box winners so far during this shopping szn, according to Dana Telsey, CEO of Telsey Advisory Group.
Still, this year's holiday shopping szn faces headwinds … namely: the calendar. You see, a late Thanksgiving created a shorter holiday selling period which could prove disastrous.
Cyber Monday shoppers on track to hit a record $9.4 billion, Adobe says [CNBC]
There's plenty more where that came from. Sign up for The Water Coolest today to get the free daily newsletter delivered to your inbox daily.