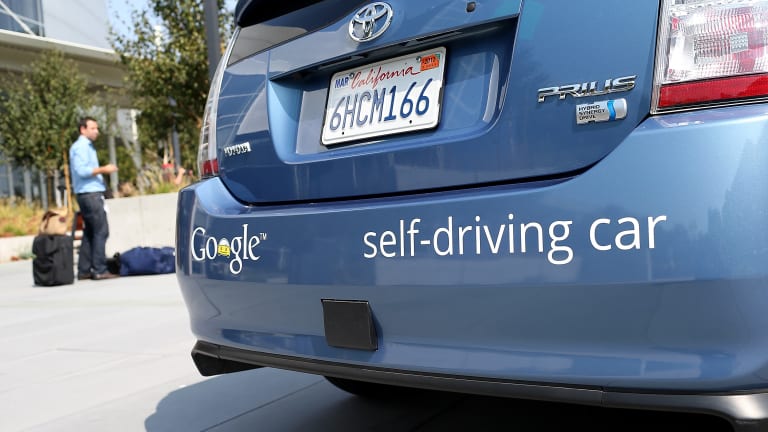 Opening Bell 12.4.19
Rest and vest ...
Start your day with the Opening Bell powered by The Water Coolest. The Water Coolest is the preferred bathroom stall reading material of finance professionals. Sign up for the free daily newsletter.
LET IT GO
There aren't many constants in life, but Larry Page and Sergey Brin have been two of them. That is until yesterday…
No, they didn't die … but they are headed to Del Boca Vista. 
The pair will relinquish their leadership roles at Alphabet. They will be 'replaced' by Sundar Pichai, who has helmed Google for four years. Pichai will unite the kingdoms and claim the throne as the CEO of both Alphabet and Google.
Color me shocked
The two co-founders have stayed out of the limelight since the company restructured with Alphabet four years ago. They will still remain involved as board members and talk to Sundar regularly about 'topics we're passionate about'... like turning the safe search off on Google image searches?
Pichai, who's been with the search giant since 2004 (and presumably was in the same hiring class as Owen Wilson and Vince Vaughn), has overseen the launch of the Pixel brand and the expansion of Google's efforts into AI and cloud computing. 
The bottom line ...
Sundar stressed that no changes will be made to how the tech company operates on a day to day basis, and that it will continue to focus on growing Alphabet and pushing the boundaries of computing. No word on if Pichai plans to run the companies from Africa.
Speaking of growth ... since restructuring Google into Alphabet in October 2015, shares have increased by 97%. 
But it's not all sunshine and rainbows in Mountain View, CA. There are challenges to be dealt with, such as addressing YouTube's controversies over child exploitation and radicalization content, and Google's antitrust investigations in the US and Europe.
Larry Page steps down as CEO of Alphabet, Sundar Pichai to take over [CNBC]
There's plenty more where that came from. Sign up for The Water Coolest today to get the free daily newsletter delivered to your inbox daily.