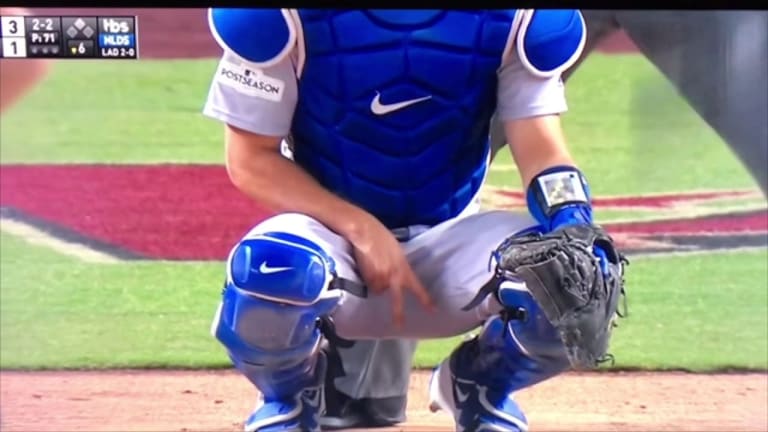 Opening Bell 12.5.19
Cohen knows a thing or two about stealing signs ...
Start your day with the Opening Bell powered by The Water Coolest. The Water Coolest is the preferred bathroom stall reading material of finance professionals. Sign up for the free daily newsletter.
INSIDE BASEBALL
Tiki Barber: the former NFL running back who once dumped his pregnant wife for a 23-year-old model is apparently in the business of breaking sports biz news now ...
That's right, Tiki Barber broke the news that the Mets were being sold ... and that Mets fan's 17-year nightmare is almost over. Team owner Fred Wilpon will sell 80 percent of the team to billionaire hedge fund manager Steve Cohen, who is currently an investor in the club. The deal values the Amazins at $2.6B.
Fred and his son Jeff will remain with the team for the next five years, because apparently, their contracts are harder to get rid of than Bobby Bonilla's. Cohen will take control of the team in 2025, but will likely have input over decisions before then. 
Only the Mets could go from being owned by someone who was duped by a Ponzi-scheme to someone whose namesake firm was charged with insider trading.
The bottom line ...
Things have not been great for the Metropolitan Baseball Club, as the team's only two playoff appearances in the past decade resulted in a World Series loss in 2015 and a wild card exit in 2016.
It's too early to tell if Cohen will deliver the Mets to the promised land, but he certainly has deep enough pockets to put a better product on the field than this year's club which included *checks roster* Juan Lagares. Cohen is worth an estimated $9.2B.
Steven Cohen Nears Deal to Buy Majority Stake in New York Mets  [WSJ]
There's plenty more where that came from. Sign up for The Water Coolest today to get the free daily newsletter delivered to your inbox daily.