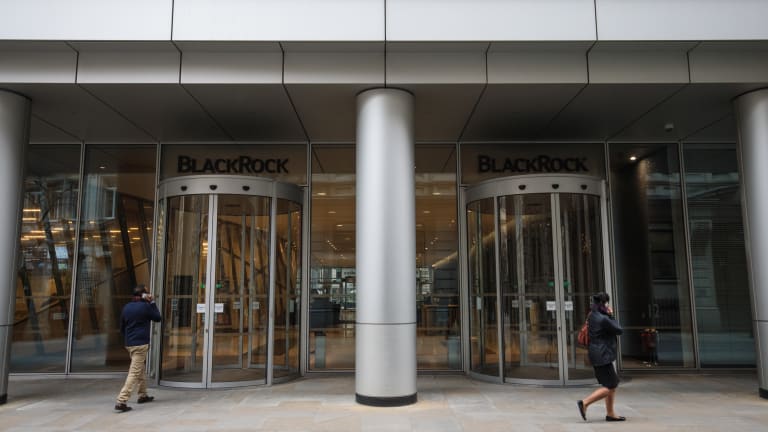 Opening Bell 12.6.19
Stop fraternizing with the help ...
TIL HR DO US PART
BlackRock fired a potential heir to Larry Fink's throne whose wife is also an employee at the company. Why did he get the boot? For not disclosing a consensual relationship with a colleague. Confused? 
Plot twist: the relationship wasn't with his wife.
This is some 'Mad Men' sh*t, you guys.
Mark Wiseman, was let go from the massive money-manager after failing to disclose that he was having an affair with another employee in his reporting line.
While Mark was getting his Don Draper on, his wife, Marcia Moffat, was busy heading up the company's Canada business. The holidays are going to be awkward AF at the Wiseman-Moffat house.
This isn't the first time Larry Fink has gotten rid of one of his top guns for violating company policy. Global Head of HR, Jeff Smith, was let go in July, though the company did not disclose what policy he violated. 
Passing the torch
United Airlines' President Scott Kirby just got upgraded to business class. 
Oscar Munoz, United Airlines' current CEO, announced yesterday that he is stepping down from his position and moving into the Executive Chairman role come next spring. 
Scott Kirby will take over day to day operations at the airline. The move puts to rest speculation that Kirby would jump airlines and replace his former mentor Doug Parker at American and ensures a smooth transition of power at United. Two birds, one stone.
The bottom line ...
While United is out here putting on a clinic in succession planning, BlackRock is busy sending a strong message to corporate leaders everywhere ...
Don't dip your pen in the company ink ... if you catch my drift. Mark Wiseman is just the latest high profile example of execs getting the boot for engaging in consensual workplace relationships. McDonald's CEO lost his job less than a month ago for this very reason.
Workplace experts agree that despite what your company's policies say (or don't say) on the matter, it's probably best to not mix business and pleasure.
Shareholders didn't seem to be bothered by the news as BlackRock's stock rose nearly 1.5% on the day.
BlackRock's Mark Wiseman Terminated for Failing to Disclose Employee Relationship [WSJ]
There's plenty more where that came from. Sign up for The Water Coolest today to get the free daily newsletter delivered to your inbox daily.