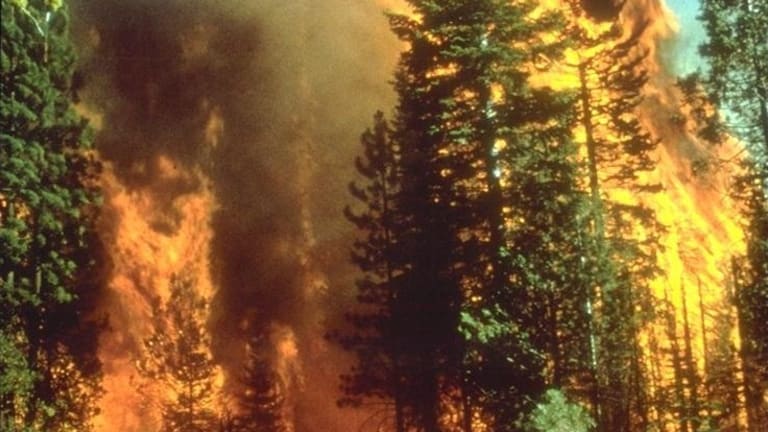 Paul Singer Gets Burned
PG&E turns up the heat.
For months, even as California firestarter PG&E did all it could to keep itself out of his hands, Paul Singer seemed to have the upper hand. However Gov. Gavin Newsom felt about the hedge fund manager, Elliott Management and its fellow PG&E bondholders had kept the utility's victims on their side with the promise of $13.5 billion.
Now, however, a big payday may require a scored-earth legal battle over California's scorched earth, because PG&E's shareholders, led by yet another hedge fund, have ponied up $13.5 billion of their own (well, not exactly their own) to pay off the people their company burned out of house and home.
The victims settlement agreement unveiled Friday would remove a substantial roadblock to PG&E's emergence from bankruptcy, even as it puts additional strain on its balance sheet…. If the new settlement with PG&E wins bankruptcy court approval, the fire victims will withdraw their support from the bondholder chapter 11 exit plan.
That leaves Singer with two rather unpalatable options: Either Newsom saves him, or things get more complicated (and much less certain).
However, obstacles remain to making the settlement a reality—notably, it requires approval from California Gov. Gavin Newsom, who is demanding concessions from the company, including the potential addition of public board members chosen by the state, as part of any deal. Mr. Newsom is also pushing for governance changes that could give the public members more authority if the company fails to meet certain safety metrics, the governor's office has said.
If bondholders determine their plan has become less practicable, they will focus more on a complex litigation scheduled to start this week that could boost the value of their claims against the California electric utility by as much as $2 billion, the person said…. Lawyers for the bond group are scheduled to argue in hearings Wednesday and next month at a San Francisco bankruptcy court that PG&E must pay bondholders what they would have been entitled to absent a bankruptcy. That is because it is a solvent business that only sought court protection because of fire liabilities, the lawyers contend.
PG&E Charges to Swell to $25 Billion After Wildfire Settlement [WSJ]
PG&E Fire Victim's Settlement Threatens Elliott Plan [WSJ]