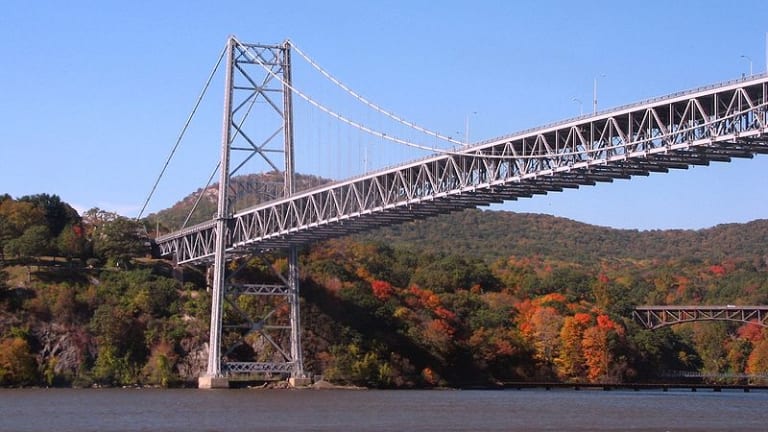 Suicide May Be Painless, But Prison Is Apparently Not
Something Sam Israel might have liked to know when he walked off that bridge 11 years ago.
Bernie Madoff is having the time of his life at the minimum-security federal resort down in North Carolina. His predecessor in Ponzi scheming, Samuel Israel, is not, and he thinks that half of his 22-year sentence is more than enough for him to have learned his lesson. The judge who imposed that sentence does not agree.
Chief Judge Colleen McMahon of the U.S. District Court in Manhattan said she had no doubt the 60-year-old Israel, who has spent 11 years in prison, suffers from severe, progressive and incurable medical problems, and was "certainly not a well person."

But… "It would make a mockery of the sentencing statute if this financial fraudster, who ruined the lives and finances of hundreds of people while living the high life of an ostensibly successful hedge fund manager, were to have his sentence reduced," McMahon wrote….

"It simply reinforces the belief that there is one law for the white-collar criminal and another law altogether for the ghetto dweller or the drug dealer," she wrote.
McMahon redacted the grisly medical details so we don't know what she knows about Israel's health, but having "no doubt" about anything Sam Israel III tells you seems unwise. For those of you too young to remember, or too old to be able to keep so many Ponzi schemes straight, let us remind you of one of the truly delightful pre-financial crisis financial fraud stories. Israel ripped off investors in his Bayou Group hedge fund to the tune of $450 million, $22,000 of which went into Donald Trump's pocket every month. After he got caught, pleaded guilty and was sentenced to 20 years in prison following copious delays, he had an inkling that he wouldn't like life behind bars and so decided not to do it, parking his car on the Bear Mountain Bridge, scrawling suicide is painless on its dirty hood before picking up the RV his girlfriend had helpfully left nearby and hanging out at a Massachusetts trailer park for a month before finally turning himself in. And that's before we get into all of the probably specious stories about his killing a guy, great sex, his own falling victim to fraud and, of course, time travel. Some exaggerated ailments certainly seem within his ken.
Bayou hedge fund's Samuel Israel, who ran big Ponzi scheme, fails to win freedom [Reuters]