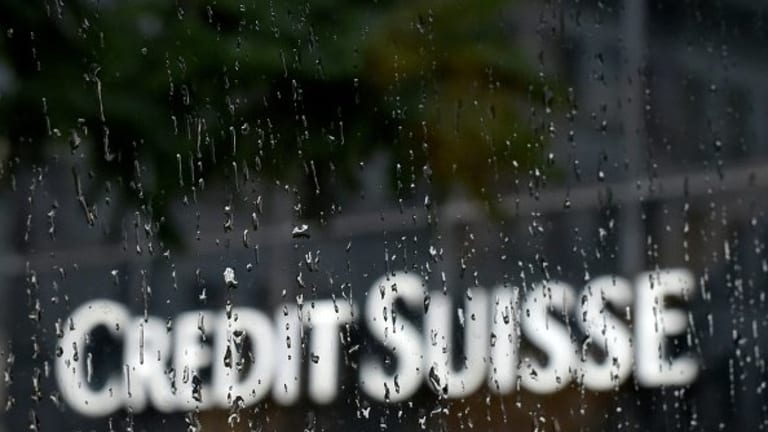 Lawsuit: Credit Suisse Does A Lot Of Spying, It's Just Not Very Good At It
The investment bank isn't the only thing that needs work.
If you're familiar with the hilarious escapades of Credit Suisse's own Keystone Kops, you might surmise that the bungling efforts to keep an eye on former wealth-management chief Iqbal Khan were something of a one-off, a misbegotten scheme hatched by people unskilled in the arts of surveillance. To recap: Khan, once a close protégé of and possible successor to CS CEO Tidjane Thiam, had a dispute over some trees with his boss' wife. So Khan quit to go run UBS' wealth-management arm. This did not sit well with CS, which hired some PIs to keep tabs on Khan and take pictures of anyone he was meeting with, less any of those ones turned out to be CS employees he was trying to flip. Unfortunately for the PIs and for CS, the former were not as good at concealing themselves as they might have liked to think, and Khan caught on, and there were temporary arrests, and an investigation, and a firing, obviously not of Thiam.
Real amateur hour stuff, right? Chairman Urs Rohner went so far as to say spying was "not part of our toolbox," and given the rests you might be inclined to believe him. But no: Surveilling former employees is apparently standard Suisse practice. It's just that they're no better at it (or investigating it) than anything else.
Colleen Graham, who worked for a joint venture half owned by the bank, said she believes a woman followed her over three days that month, allegedly in retaliation over her stance on an accounting issue at the joint venture, according to filings released Tuesday by a U.S. labor court….

After reports in September this year that another former bank executive, Iqbal Khan, had similarly been trailed, Ms. Graham emailed Credit Suisse Chief Executive Tidjane Thiam, Chairman Urs Rohner and board member John Tiner with details of her alleged surveillance, according to emails reviewed by The Wall Street Journal. She asked them to investigate and to share her information with regulators and a law firm investigating the spying on Mr. Khan…. On Oct. 1, Homburger released a report saying the bank's chief operating officer had ordered surveillance on Mr. Khan and that, "to date, the investigation has not identified any evidence that Credit Suisse had ordered observations of other employees."
Former Executive at Credit Suisse Joint Venture Says She Was Spied On [WSJ]