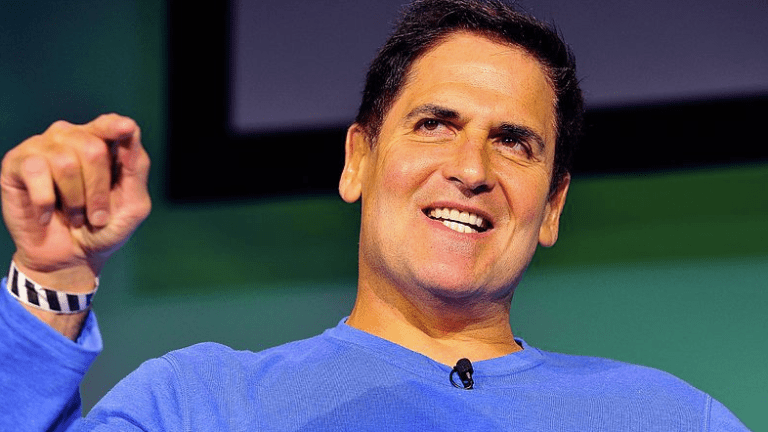 Millennials Or TV-Watching Habits Are Killing The NBA, Which Is Not Actually Dying
Try to keep up, people.
What are millennials killing now? Says here, it's… the NBA? Really?
Mark Cuban wasn't entirely faulting the scapegoat generation for this season's decline in pro basketball's television ratings, but the Mavericks' owner went down that road in an interview with the Dallas Morning News.
"Kids, I forget the exact number, but the majority of homes with millennials and younger in the household, they don't have traditional cable TV," Cuban said. "And so the number of options for them to get our games is minimal and that's going to hurt our ratings."
Cuban had teed that up by saying, "We've got a challenge in that all of our games, until we start on ABC, are on cable. Which means if you cut the cord, you can't see any of our games. That's a challenge."
It would be a challenge, if it were true, and as a guy who became a billionaire in the technology sector and seems to take pride in being on top of things, Cuban ought to know better than to put out there that "if you cut the cord," you just won't have ESPN or TNT. The networks that broadcast NBA games nationally are included in the basic package for most streaming TV bundles, and it would be silly to attribute the league's drop in viewership to people who were watching before but decided in the past year, "Nope, I'm just gonna watch Netflix from now on!" For anyone who wants to watch the NBA without cable, a simple Google search of "nba for cord cutters" leads to a rather comprehensive guide as the first result.
Cuban is right that viewership habits are changing and that "the thing we have to work out with our broadcast partners [is] if they open it up for streaming, that makes life easier." But the ratings panic at hand is about national broadcasts, while the other issue is more about local broadcasts, as regional sports networks – if they're available on streaming platforms at all – tend to be priced on a premium tier. What the NBA and its broadcast partners need to work out is dropping local blackouts for fans who buy League Pass or Team Pass, which should just be a matter of divvying up money. It's pretty embarrassing for the NBA that baseball seems to be figuring this out first, starting with Yankees games on Amazon.
The other strange thing about the assertion that younger households are a big reason for a drop in NBA viewership is that when tweeting about the subject last week, Cuban rebutted a point from Colin Cowherd about Fox News' growth by sharing a list that showed year-over-year ratings drops for Sean Hannity and Laura Ingraham, among others. Those are not shows that have millennial viewers to hemorrhage in the first place, and should be a clue that television viewing habits are just changing in general.
But at least Cuban had a better take than Cowherd, who wrote that the "NBA has an Eastern Conference content problem. 25 of the top 30 stars are out West. … Espn & TNT can't overcome lousy ratings in early window"
The NBA's reigning MVP, Giannis Antetokounmpo, plays for the Milwaukee Bucks, in the Eastern Conference. As for the "top 30 stars," if you go by Win Shares, the top 30 is really 33 because of a four-way tie for 30, and 16 of those 33 play in the East. The biggest stars? Four of the top 10 players on Basketball-Reference.com's MVP tracker play in the East.
The problem for the NBA isn't something that Cuban has to overthink or that Cowherd has to underthink. It's right there in the Sports Media Watch story from two weeks ago about the low ratings: "TNT has punted on competing with NFL Thursday Night Football (which it should be noted has had much better matchups than in past years) this season … its schedule has featured low-wattage teams the Hawks, Hornets, Knicks, Suns, and the Zion Williamson-less Pelicans."
If you want to blame someone for the NBA having lower TV ratings this year, you can look at the Warriors being on TV a lot as they've collapsed from juggernaut to injury-riddled disaster, including a 48-point loss to Cuban's own Mavericks on ESPN. You can also look at the fact that the Knicks played on national television. If the person who made the decision to make that happen was a millennial, then yes, blame millennials for the NBA's ratings. Also, send that person to The Hague.