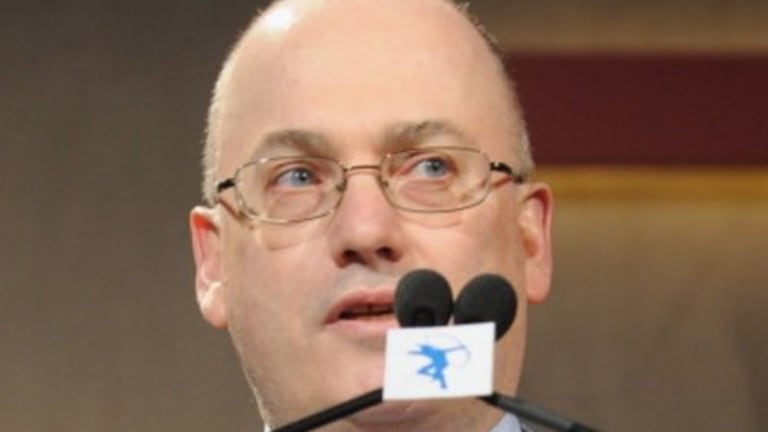 Steve Cohen Buying The Mets! (And Also ?)
How long we have waited for this day.
Once upon a time, the owners of the New York Mets were in a bit of a financial pickle, and reached out to Steve Cohen to help. And while he did, ponying up $20 for a (silent) minority stake in the team, as ever he shot higher, aiming for nearly half and the chance to turnaround the historical woebegone franchise. Alas, the Wilpons managed to survive the Bernie Madoff scandal and dash the Big Guy's dreams, while Cohen's subsequent bids for the Los Angeles Dodgers and San Diego Padres went no further.
Fast forward to, well, now: The Wilpons have gotten themselves into another financial pickle, this time building a new arena no one wants in a place no one wants it for a team they don't even own, the New York Islanders. It seems that the family's Sterling Equities real-estate business is on the hook for a few hundred million dollars for the place, and have yet to pony up a single one of them. Which brings us to this momentous news, which is in a number of ways almost certainly too good to be true.
Can he close the deal in time to sign Gerrit Cole, Stephen Strasberg, Anthony Rendon and Marcel Ozuna and make the Mets a lock for the 2020 N.L. pennant? Watch this space.
Tough luck, David Einhorn.