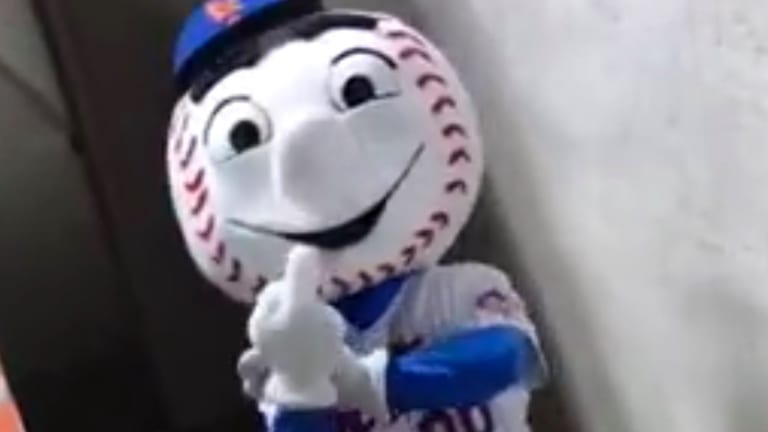 Steve Cohen Will Not Let Inevitable Mets Dysfunction Distract Him From Real Work
If you see the new owner red-faced a shouting during the game, rest assured he's yelling at a Point72 underling and not at Edwin Diaz.
If you were about to drop north of $2 billion on one of the most high-profile businesses around, you'd probably want to spend some time on it. Focus your attention there. Work hard to make it better than it is, especially if that business were the New York Mets and obviously in need of all the help they can get.
But you, dear reader, are not Steve Cohen (unless you are, in which case please drop a line or some First Data Club Seats). Steve Cohen is a man for whom raising the cost of two Major League Baseball teams is both no sweat and something of a failure. Steve Cohen is a man for who has gotten tax bills larger than his bill for the Mets. Steve Cohen is a man who spends the equivalent of a front-of-the-rotation pitcher's salary on a temporary third house overlooking a permanent third house that's probably worth the lion's share of the Mets' 2019 payroll. Who blithely invests 10% of the Mets' value in some algorithmic trading crowdsourcing platform or something. Who bought a freakin' Zamboni machine because his daughters liked ice skating.
After all, Steve Cohen already has a hobby that's every bit as expensive as the Mets, one in which he is the foremost expert, according to a guy taking his money: art (round, preferably). The Cohen collection was valued at $1 billion three years ago, and he's dropped more than $200 million on just two pieces since then. (When Bess and I went to see a selection of Cohen's paintings 10 years ago, those on show alone were valued at $450 million—and those were just the ones of women.) So we think we can take the Big Guy's word that he's not going to go all David Tepper (who seems to be having a good time) or Jeff Vinik (less so) on us.
"It has always been a dream of mine to be a majority owner of a Major League Baseball franchise," Cohen said in the note, which was reviewed by Bloomberg News. "That does not change -- and will not change -- what my first passion is and always has been: investing…."

"I look forward to seeing you at Mets games," Cohen said in the note.
You just tell us when, buddy.
Steve Cohen Says Mets Won't Distract From His Investing 'Passion' [Bloomberg]