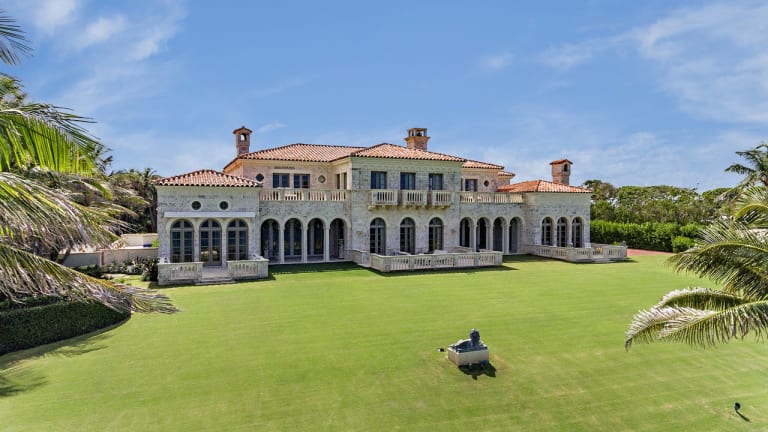 Hedge Fund Manager Makes Bet On Ken Griffin's Real Estate Rapacity
That or Steve Schonfeld just wants 11 bedrooms by the beach.
We still don't know whether Ken Griffin is the proud owner of the 4½ acres just south of the 20-plus acres he already owned in Palm Beach. What we do know is that the 13-bedroom house that sits on them (a teardown, if the owner is indeed Griffin) is no longer the most expensive real-estate deal in Florida history, thanks to a fellow hedge fund manager.
Hedge fund billionaire Steven Schonfeld and his wife bought a sprawling Palm Beach estate for $111 million, making it the most expensive home ever sold in Florida…. The estate, sold by hair-care mogul Sydell Miller, has more than 70,000 square feet of living space, with 11 bedrooms, 22 bathrooms, a bowling alley, salon, spa, ice cream stand and candy parlor. It had been listed for $200 million.
The Schonfelds don't plan to make like David Tepper and Carl Icahn and become full-time snowbirds, instead retaining their (cheaper) Long Island estate and Park Avenue pied-a-terre as their primary residences. But nine-figure, sprawling, garish beachfront getaways in the vicinity of Mar-a-Lago are de rigueur in the age of Trump, and Schonfeld can now count Steve Schwarzman and Paul Tudor Jones as Ocean Boulevard neighbors, to say nothing of Griffin five doors north (that is, once Griffin actually builds something on his $350 million—$460 million if La Follia is, in fact, his—assemblage of plots, and until Griffin buys the three houses in between his future place in the sun and the Schonfelds' and starts knocking on their door and pointing at the bulldozer in the driveway.) Until then,
Even with the $111 million price tag, the Schonfelds are still planning to do some work on the home. It will be designed and decorated by Michelle Gerson Interiors and Schonfeld's wife, Brooke.
Hedge fund billionaire buys Florida mansion for $111 million, setting state record [CNBC]