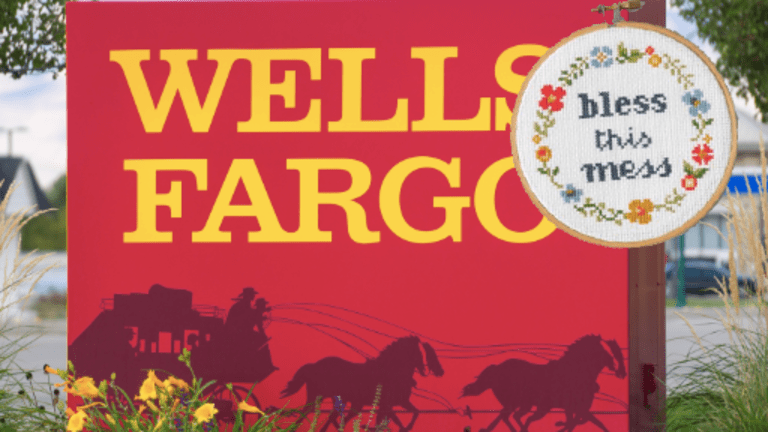 Wells Fargo HR Department Exactly The Flailing Mess You'd Imagine
The people persons are precisely reflective of the organization as a whole.
If the past three years have taught us anything, it's that if Wells Fargo was ever good at something, it was at screwing up. Once seen as the very embodiment of a safe and boring and well-run bank, that body has since been wracked by a series of metastasizing scandals, multiplying and growing out from one another before again fusing and creating a new scandal that eventually gets to the point where you hardly even notice it anymore.
Given that, it probably goes without saying that the bank's human resources effort could have perhaps been a bit better. After all, someone hired those bankers who crafted the O.G. stagecoach pileup, that of the unauthorized accounts, and the managers who intensively trained them in forgery. And, of course, there's a human resources element to firing whistleblowers and top executives using the term "big-girl panties." But as at every other part of the bank, those individual whoopsies are not, as it turns out, merely isolated incidents, but small if vibrant parts of a rather baroque tapestry of mismanagement and incompetence truly worthy of the name Wells Fargo, which you can imagine has a lot of HR issues to fail at handling right now.
The HR complaints came in a July letter from the Office of the Comptroller of the Currency and laid out a lengthy to-do list, people familiar with the matter said. Among the issues the HR department needs to address, the regulator said, are thousands of employee complaints, an inadequate policy for clawing back compensation from executives and controls around pay that aren't tight enough to ward off potential misconduct, the people said…. Late last year, the bank put a top executive whose responsibilities included HR on a leave of absence after the OCC sent her and another executive letters accusing them of oversight failures….

The bank failed to put in place adequate controls to ensure pay practices didn't encourage wrongdoing, the people said.

Wells Fargo also lacked adequate procedures to claw back compensation from executives suspected of wrongdoing, they said.

The OCC also called out the bank's backlog of 3,000 employee complaints, the people said. These likely include complaints from employees who say they were wrongfully terminated, which HR staffers are supposed to investigate, one of the people said.