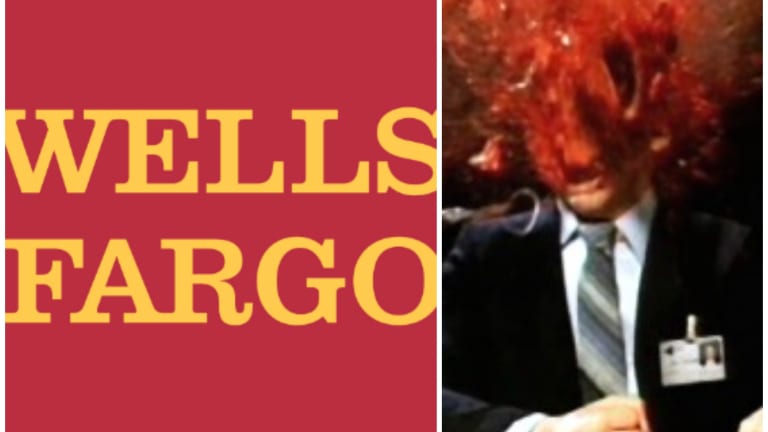 Analyst Believes Some Person Somewhere Was Expecting Speedy Recovery For Wells Fargo
To that person, should he or she exist, Baird has some deflating news.
At no point during the past three-and-a-quarter years has anyone looked at Wells Fargo and thought, "Now there's a company going through some tough times, but it's definitely on the upswing! Time to buy!" Or so we thought (Dick Bove doesn't count). At least, so Baird analyst David George thought. Because in spite of everything that's happened over the past three-and-a-quarter years, including, most recently, word that it's HR department might, like all of its other departments, not be up to snuff, and as a consequence of that and everything else no one wants to work there, including all 3.8 billion women on Earth, George believes someone somewhere needs to be warned against buying Wells stock.
Wells Fargo shares were downgraded to Underperform from Hold by Baird on Thursday because the bank's new leadership might look to lower expectations for how quickly improvements can be made….

Baird analyst David George said in a Thursday note to clients that while he likes new Chief Executive Charlie Scharf, "new leadership may initially lower expectations and provide an extended timetable for improving operating leverage."

George said that Wells Fargo's core efficiency ratio, a widely used measurement of financial institution's expenses as a percentage of revenue, is about 66%, compared with a 58% average for its big-bank peers (a lower ratio indicates lower expense levels). The bank's multiple of 11.5 times its estimated 2021 earnings "credits the company for improving earnings power in the years ahead," George argued, and that is far from a certainty.
Wells Fargo's Turnaround Could Take Longer Than Investors Anticipate, Analyst Says [Barron's]