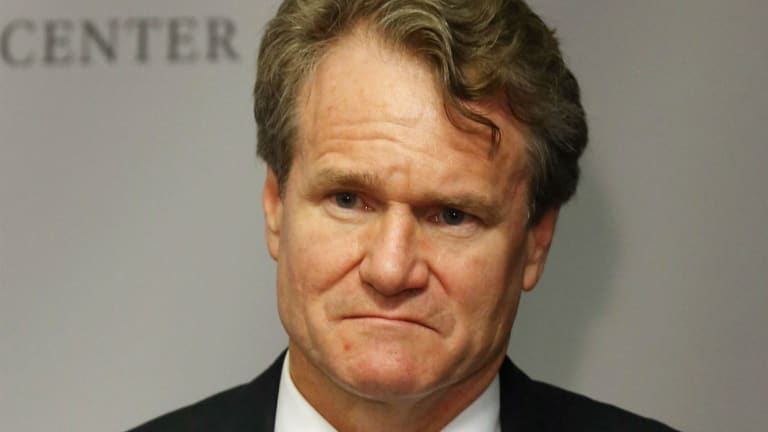 Brian Moynihan Back To Being Brian Moynihan
It was fun while it lasted, though, right, buddy?
Everyone's favorite hapless Irish dad bank CEO, after three whole months of feeling like one of those real bank CEOs—you know, the ones who get talk about 55% increases in trading revenue and running for president—is back to being a hapless Irish dad once again.
The second-largest U.S. bank by assets said Wednesday it earned $6.99 billion in the quarter, down from $7.28 billion a year earlier…. The drop in profit and revenue reflect how banks must accommodate after enjoying a short-lived period of higher interest rates that boosted their lending margins.
What Jay Powell giveth, he can also taketh away.