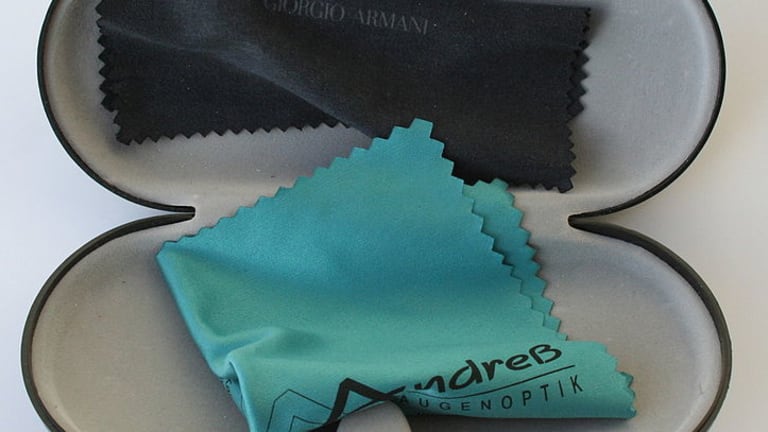 Goldman Insider-Trader To Give Up $24K From Sunglasses Case, $236K More
There'll be far fewer trips to B-Dubs for Bryan Cohen going forward.
After his arrest for alleged membership in a wide-ranging global insider-trading ring, Goldman Sachs VP Bryan Cohen said there was a perfectly innocent explanation for the $24,000 in cash he'd hidden in a sunglasses case in his apartment, the reason having something to do with Frenchness and cultural hoarding or whatever. And maybe there is a perfectly innocent explanation for it, and maybe that's it, but Cohen does have one confession to make: There's no innocent explanation for the aforementioned, no-longer-merely-alleged membership in said insider-trading ring.
"I did so in return for money," said Cohen, who was terminated by Goldman after his arrest last year. "I will regret forever my actions, and the irreversible implications on my family, my friends, the investment bank I worked at for nearly 10 years, and my colleagues…." For instance, shortly after he moved to New York, Buffalo Wild Wings contacted Goldman to help after it was approached by Arby's Restaurant Group Inc., the U.S. said. Cohen was made aware of the potential acquisition the same day, Oct. 17, 2017. Nikas purchased 22,000 Buffalo Wild Wings shares between Oct. 20 and Oct. 27 for $2.5 million, selling 9,000 of them by Nov. 1 for an initial profit of $79,074, the U.S. said.
That's George Nikas, Greek restauranteur currently enjoying his country's policy against extraditing nationals. This is a particularly awkward for one Telemaque Lavidas, who had the misfortune of being in the U.S. when charged with also passing tips to Nikas, and who is presently on trial for giving his friend some tidbits about the pharmaceutical company on whose board his father served. But that is not Bryan Cohen's problem anymore.
The lawyer said he will seek to persuade a judge that, "despite his criminal conduct, Mr. Cohen is a fundamentally decent young man who should be sentenced in a relatively lenient fashion…." Under federal sentencing guidelines, Cohen faces 30 to 37 months in prison, according to his plea agreement. Cohen has agreed to forfeit $260,000.
At least he won't have to share that cramped one-bedroom with his mom and girlfriend anymore.
Ex-Goldman Sachs Banker Bryan Cohen Pleads Guilty in Insider Case [Bloomberg]