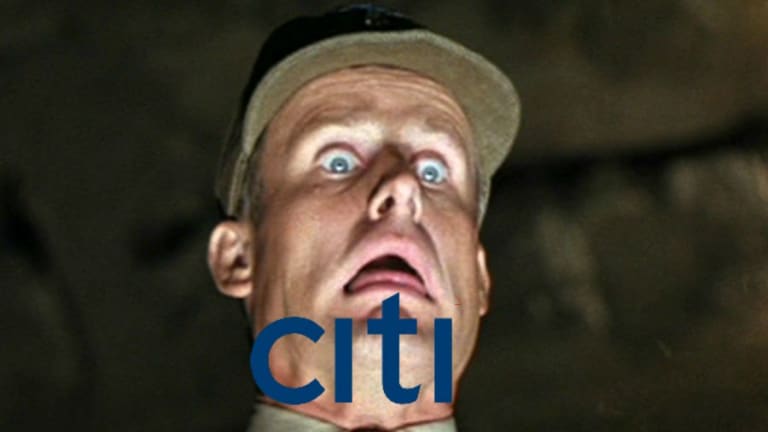 Jamie Dimon Saves Citi From Getting Too Much Attention For Its Strong Q4
JPMorgan sees Citi's 31% trading boost and 12% RoE and raises it 55% and 15%.
There must have been some real trepidation at 388 Greenwich Street this morning. Mike Corbat & co. had handily beaten fourth-quarter estimates with a 15% jump in profit. Investment banking revenue was up 6% when CFO Mark Mason told us just last month it would be flat, powered by a 31% rise in trading revenue. Citi was also "darn close" to its 12% return on equity target for last year, and maybe even beat it. The most boringly anonymous giant bank run by the least memorable man in finance might get that most pernicious of things, attention. And then people might realize Citi shares appreciated by half last year and say, "Wait, I thought that was Morgan Stanley" or something, and then everything would turn to dust.
Luckily for Corbat, Mason, et. al., they needn't have worried, because a guy not running for president also decided to drop his numbers this morning and, suffice it to say, we don't have to talk about Citi anymore.
Banking giant JPMorgan Chase said profit jumped 21% in the final three months of 2019, as the bank's trading desks had a blowout quarter, which offset the impact of declining interest rates…. Revenues from trading jumped 55% from the year- earlier quarter, when the trading business slumped as the stock market declined sharply…. The bank's return on common equity, a measurement in the banking industry of how well a bank performs with the assets it holds, was 15% for 2019 compared with 13% in 2018.
Investment Banking Propels Citigroup's Fourth-Quarter Profit [WSJ]
JPMorgan Chase's 4Q Profits Jump 21%, Helped by Trading [NYT]