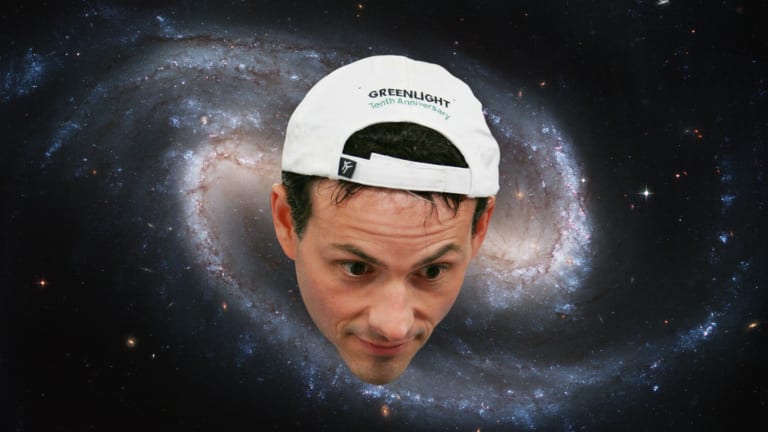 David Einhorn A Big Fan Apple TV+, Disney+
Possibly too big a fan, but he's bedridden with Ackmania for Netflix.
At first glance, things don't look that bad for Netflix. But then, that's kind of the point. It added nearly nine million subscribers in the fourth quarter—but missed its domestic forecast badly for the third straight one, as some big new competitors came online. It's viewership numbers skyrocketed 35%—but not because people are actually spending more time N&Cing, but because of some new math:
Netflix used to consider any customer that streamed 70% or more of a single episode or film as having viewed that property, it now will count a view after viewing two minutes or any offering…. The new definition, stated in a footnote in Netflix's letter, states that a view means a subscriber "Chose to watch and did watch for at least 2 minutes — long enough to indicate the choice was intentional."
Things are uncomfortable enough for Reed Hastings & co. to go begging at the doors of the former Duke and Duchess of Sussex, which even if it succeeds will cost a ton of money, as they have a lifestyle to maintain.
Turns out they needn't have worried. The Angel of Life for companies with bad numbers, David Einhorn, is here to reassure investors that Netflix is gonna be A-OK.
"For years, NFLX has been an open-ended growth story, where the value of a subscription was considered to be underpriced and bulls could dream about future subscriber totals in the context of the global population. The market celebrated NFLX as the king of a perceived 'winner-take-all' (or 'winner-take-most') global market for streaming video-on-demand (VOD)," Einhorn wrote in the letter. "We believe this narrative is finally coming to an end…."

"It appears to us that new subscriptions are slowing and cancellations are accelerating," Einhorn wrote. "Competition is denting the NFLX domestic story, just as the platform loses its two most popular shows, Friends (in 2020) and The Office (in 2021), forcing management to spend aggressively to create and market binge-and-forget Netflix Originals and stand-up comedy specials, which lack staying power."
Einhorn did pretty well last year, by which we me he, like almost everyone else, badly lagged the broader markets, but did substantially better than in 2018, which was his worst year ever. It's worth noting, however, that what gains he did enjoy were primarily on the long side. His shorts—including his flagship short—continue to demonstrate the lingering effects of severe Ackmania. One short that he did make money on in 2019 was Netflix, which means it's definitely gonna double in value this year.
Shares in Netflix were up 2.3% in after-hours trading on Tuesday.
David Einhorn says the Netflix story is 'busted' and he now has 'substantial bet' against stock [CNBC]
David Einhorn: Netflix "Narrative Is Finally Coming to an End" [Hollywood Reporter]
Netflix Subscriber Growth Falls Short in U.S., but Leaps Abroad [WSJ]
Netflix had slower subscriber growth thanks to rival streaming services [N.Y. Post]
Netflix changes its view on 'views,' which will boost its numbers by 35% [MarketWatch]
Netflix Is Courting Prince Harry and Meghan Markle [Town & Country]