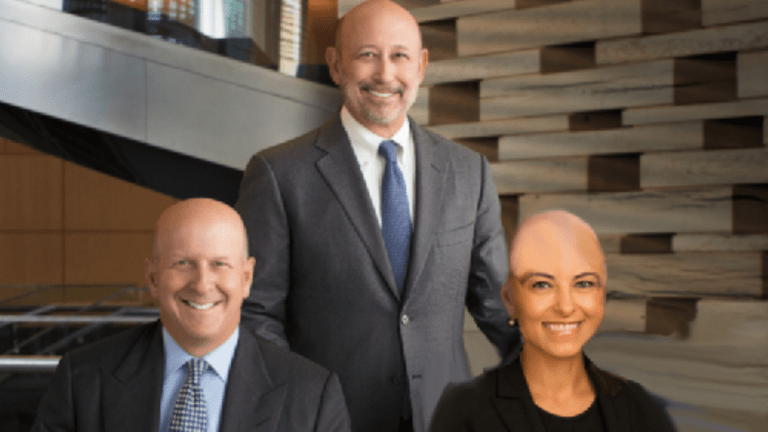 Newly-Woke Goldman Sachs Takes Next Logical Minimal Step Towards Diversity
If you board has as many penises as members, you can take your IPO elsewhere.
Sure, Goldman Sachs has been involved in the occasional insider-trading scandal. And, yes, it's been known to hire the occasional bigamist and educational fabulist who—OK—may have worked with all sorts of other Goldmanites to separate Malaysia's sovereign wealth fund from $6.5 billion. And yes, the whole place has got Trump administration stink all over it. But David Solomon is trying, you guys. He's loosening (and then removing) the tie, opening up, hanging out with the cool kids, and trying to make 200 West a little less white and bald.
Solomon, of course, spends his free time DJing, so he knows just how lame an old boy's club is. So, in a nod to making Goldman as woke as he is, he's making the barest modicum of diversity a requirement if you want the Elect to run your IPO, no matter how badly he needs the money.
"Starting on July 1st in the U.S. and Europe, we're not going to take a company public unless there's at least one diverse board candidate, with a focus on women," Solomon said on CNBC's "Squawk Box" from the World Economic Forum in Davos, Switzerland. "And we're going to move towards 2021 requesting two," he added…. "Look, we might miss some business, but in the long run, this I think is the best advice for companies that want to drive premium returns for their shareholders over time," Solomon said.
Goldman won't take companies public without 'at least one diverse board candidate,' CEO says [CNBC]