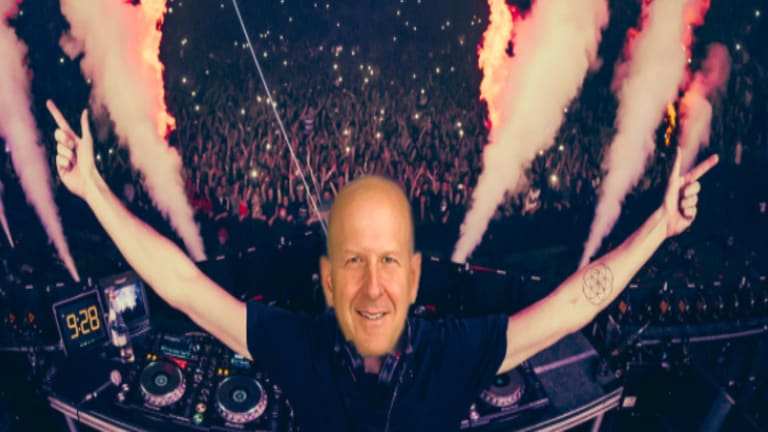 Is This What David Solomon Was Hoping For?
Goldman's new open-hearted approach is yet to pay dividends.
So Goldman Sachs held its first "investor day" yesterday, giving the masses a peek inside the hallowed halls of 200 West and into the part of David Solomon's mind that's not always on getting people to dance. It was yet another example of Goldman's willingness to change whatever it needs about itself to get (investing) people to like it, and fairly explicit trade of its once-defining secrecy for a higher stock price. So, uh, how's that going?
Goldman Sachs stock started the day higher, but has since dropped into the red. Its is shares are down 0.7% at $240.97 at 3:07 p.m., while the Dow Jones Industrial Average is up 0.4%.

Analysts have begun to offer their early impressions of the event. Some suggest investors were expecting more in the way of a quick fix. "In a quick first glance, one number that stands out is the 2019 return of 3% in consumer and wealth management, reflecting its early stage of development," writes Wells Fargo analyst Mike Mayo. "Also, global markets had a poor ROE of 7% which we suspected, but now we know. Net-net, so far, so good with what we see even if targets are more medium and long term oriented than some may desire."

I mean, we know shitting on banks is Mike Mayo's job, but it sure is still startling to see a guy working for Wells Fargo complain that another bank's fix isn't quick enough.
Goldman Sachs Held Its First Investor Day. Its Stock Is Dropping. [Nasdaq]
Goldman Sachs Opens Up to Its Critics, Hoping to Convert Them [WSJ]
Goldman Sachs Is Remaking Itself (Again) [NYT]