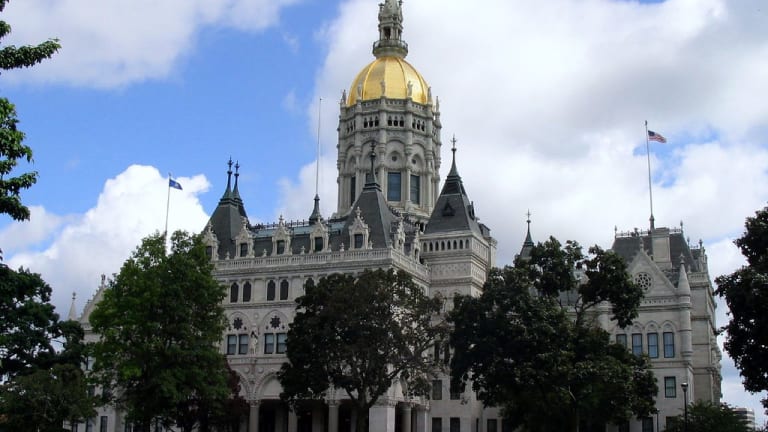 Greenwich Man To Bring Enron Know-How To Hartford
The state's in the doldrums, and Harry Arora knows a thing or two about making deficits go away.
Times are tough in Greenwich, Conn. Sure, it's still home to two of the 20 richest Zip codes in the land, and remains a major hedge-fund hotspot. But it's less of one now, what with so many deep-pocketed residents fleeing for Florida, and the locals who haven't abandoned G-town aren't doing so hot. People aren't buying quarter-million-dollar cars or eight-figure estates like they used to; hell, it's considered a victory when you don't lose money selling your sprawling estate nowadays. As if to emphasize how much things have changed, Democrats have been winning elections in Greenwich. Democrats! The area's congressman, Jim Himes, may be a former Goldman Sachs banker, but he's up on Capitol Hill busily trying to ban one of the town's great traditions, insider-trading.
Given this state of affairs, it must have been bittersweet for Republican leaders when Fred Camillo was elected the town's first selectman in November. Sure, it was a much needed buck-up for the party after two years of losses to Democrats, but now they'd have to defend Camillo's seat in the State House. To hold on to something they've won handily for more than a century, the G.O.P. luckily had the perfect candidate: A former Democrat, former Goldmanite and hedge-fund manager who could unite Greenwich's warring factions. Sure, Himes had trounced him in 2018, but the 4 Congressional District includes such un-Greenwich-y places as Bridgeport. This was pure Greenwich, baby, and, oh, did we mention he used to be an Enron trader? Harry Arora couldn't lose. And didn't.
Arora won with 54% of the vote, 2,345 to 1,965, according to results posted on the secretary of the state's elections reporting site.

The election came at a time of relative turmoil for Republicans in Greenwich, where Republican voter rolls have fallen and Democrats won state Senate and state House seats in 2018, upset victories largely attributed to dissatisfaction with President Donald J. Trump.
GOP's Harry Arora wins special election in Greenwich [CT Mirror]
Harry Arora wins race for Greenwich's 151 state House District [Greenwich Time]