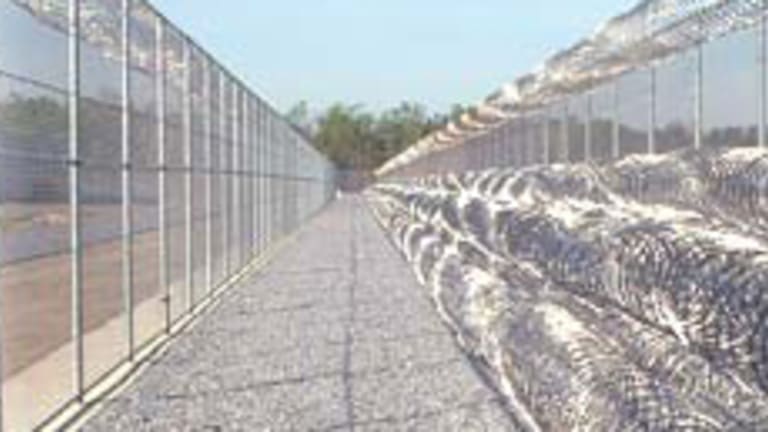 Boring Man Going To Prison While The Cool Kids Swill Champagne Safe From Extradition
One man's sport is another man's felony conviction.
Telemaque Lavidas, the first and so far only person to go to trial for his membership in an extremely fun-sounding, cosmopolitan and allegedly highly lucrative insider-trading circle, is perhaps the most boring member of that circle. He doesn't have a fun, lovey-dovey nickname. He doesn't, as far as we know, play poker. He doesn't work for Goldman Sachs. He's not a mysterious Swiss middleman. He's certainly not as compelling a character as any of these people described by the government's star witness against him.
He named a jet-setting French art collector, whom he said he paid more than $12 million for insider tips. He named investment bankers in London, who he said leaked information on their clients; he named stock traders from Israel, Greece and Switzerland who he said paid him for information. He identified a London socialite, a Greek photographer and reporters at Canadian and U.S. media outlets where he said he and others planted stories to move companies' stock prices.
He didn't even get to hang out with them very much, meeting the man who's going to put him in prison for a long time, the aforementioned Marc Demane Debih, just once. Nope, Telemaque Lavidas is just some pud running a nutrition company of some sort whose dad happened to have been on the board of a pharmaceutical company whose shares his friend George Nikas liked to trade, allegedly based on things Lavidas told him about said company. Unfortunately for Lavidas, unlike nearly all of those more interesting people, he had the misfortune of being in the jurisdiction when the indictments came down, and having that be a jurisdiction where insider-trading is seen less as "sport," as it apparently is over in Europe, and more as something one can go to jail for eight years over.
A federal jury in Manhattan found a New York businessman guilty on charges that he leaked inside information about a publicly traded biotechnology company to a Greek stock trader, as part of an alleged international insider-trading network…. One trial witness told investigators that insider trading had become a "sport" overseas, with investment bankers, corporate insiders and traders around the globe drawn into a trading network that trafficked in secret information about scores of publicly traded companies.
Lavidas faces as long as eight years in prison, under sentencing guidelines
Suffice it to say Pops, Popsy and the others should continue enjoying their truffles in their native forests unless they think they'd like prison as much as another insider-trader.
New York Businessman Convicted in Insider-Trading Trial [WSJ]
Star Witness in Insider-Trading Case Describes Far-Reaching Scheme [WSJ]
Insider Passed Tips so Friend Could 'Make a Killing,' U.S. Says [Bloomberg]